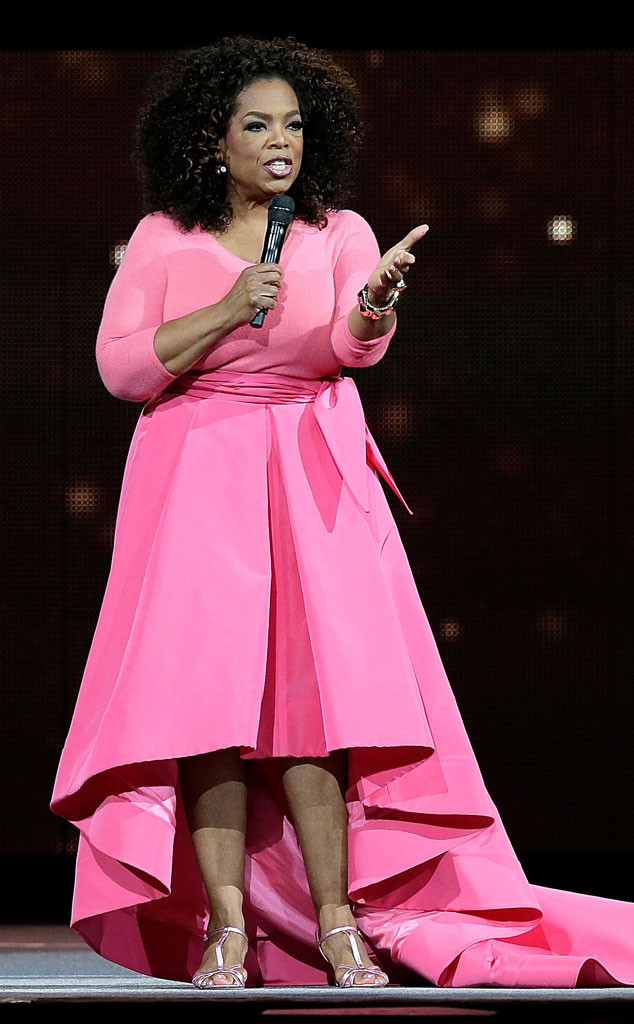 Mark Metcalfe/Getty Images
Things are about to get deep down under!
As if Taylor Swift's 1989 World Tour wasn't exciting enough for the people of Australia, the one and only Oprah Winfrey has been in town for her "Evening With Oprah" motivational speaking tour.
Since Dec. 2, the former talk-show host has been opening up to thousands of admirers and sharing her greatest lessons from the interviews she's conducted as well as her personal experiences.
While speaking to a sold-out crowd Saturday night at Allphones Arena in Sydney, the 61-year-old shined bright in a pink wrap dress as she spoke out about sexism, confidence and listening to your inner gut.
Before the TV personality embarks on the next leg of her tour through New Zealand, we're taking a look back at some of her best words of wisdom from her most recent tour stops. Perhaps you will have an "Aha moment" just in time for the holidays.