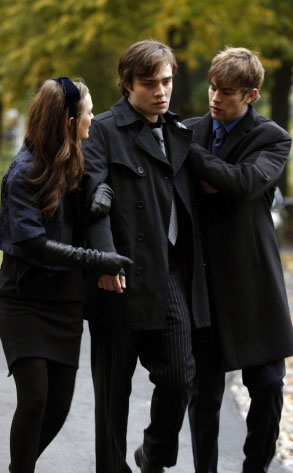 Giovanni Rufino / The CW
Chuck and Blair can't really be over...Can they?
And Chuck doesn't really go tumbling to his death...Right?!
This is what many of you fellow Gossip Girl fans are asking (shrieking) after tonight's heart-stopping episode, in which Blair finally said those three little words ("I love you") only to be left behind—followed by a sneak peek of the next episode in which Chuck teeters over the edge of a building.
Not only was tonight's G.G. episode arguably the best of the season, it left behind some burning Q's that, tragically, won't be answered until next year. (That's just cruel.)
Lucky for you, I have answers right now...