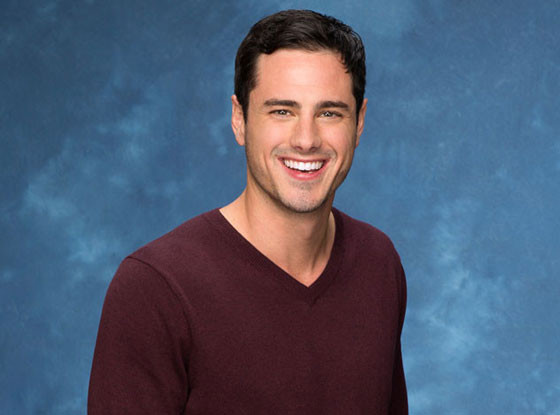 ABC
Is Ben Higgins ready to trade roses for dancing shoes?
While the 27-year-old software salesman has yet to officially make his debut on The Bachelor (the premiere is on Monday, Jan. 4), Ben is already looking at life after his televised journey for love comes to end. And it may just include a trip to Dancing With the Stars' ballroom for its next season.
When asked if he would ever consider joining DWTS while on a conference call with reporters, America's most eligible bachelor had the perfect answer.
"I think I'm excited about what experiences are next in life. Just like I never expected to be on The Bachelorette, I never expected to be the Bachelor, I don't know what to expect next and I'm open to anything," he  said. "I have a great life. I love my life here in Denver. I don't want to chance my life, but if there's opportunity to enhance it, I'm all for it!"
Translation: Ben is SO in if DWTS is.
For now though, Ben is happy to return to his "great life" in Denver after filming on his season wrapped, saying, "I'm going to start my job again...my house needs a little work. I'm going to do some yard work!"
Ben wouldn't be the first franchise alum to join DWTS: Chris Soules competed in season 20, while Sean Lowe and Jake Pavelka have also battled in the ballroom. Plus, Trista Sutter and Melissa Rycroft competed for the mirrorball, with Melissa winning the All-Stars season.
Last season, Kaitlyn Bristowe was in talks to join the cast. While it ultimately didn't happen, a source told us, "The timing isn't right, but she loves the show and hopes to keep the door open for another season down the road."
The Bachelor premieres Monday, Jan. 4 on ABC.
Related:
Ben Higgins Talks Tackling the Role of "The Bachelor"