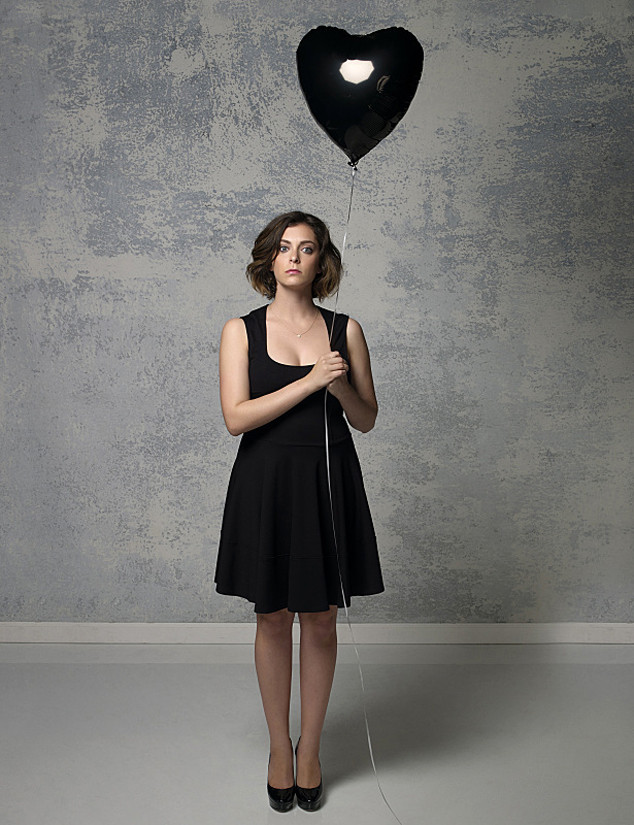 Mathieu Young/The CW
Rachel Bloom received her first-ever Golden Globe nomination for her first-ever TV show: The CW's Crazy Ex-Girlfriend where she plays Rebecca Bunch, a successful lawyer who quits her high-powered New York City job to move across the country to pursue her ex-boyfriend from a summer camp stay. To say she's surprised is an understatement.
"There's so much good television right now. We're in a golden age of television and so for me to get on a list with the other people with whom I'm nominated is unbelievable and so flattering to me. I'm just so honored to be mentioned with them," she told E! News in a telephone interview after the 2016 Golden Globe nominations were announced.
That list she mentioned? Scream Queens' Jamie Lee Curtis, Jane the Virgin's Gina Rodriguez, Grace & Frankie's Lily Tomlin and Veep star Julia Louis-Dreyfus. Yeah, it's a stacked category. The Golden Globe nominations are a mixed bag of newcomers, like Bloom, and expected nominees. There are some people in particular she's looking forward to crossing paths with. "Game of Thrones got nominated, which is my favorite show. I'm really excited to meet the Game of Thrones cast."
Bloom co-created Crazy Ex-Girlfriend with Aline Brosh McKenna and serves as an executive producer. The show debuted to favorable reviews, but chances are you've come across somebody who took issue with the title. What does Bloom have to say to people who aren't a fan and cry sexism?