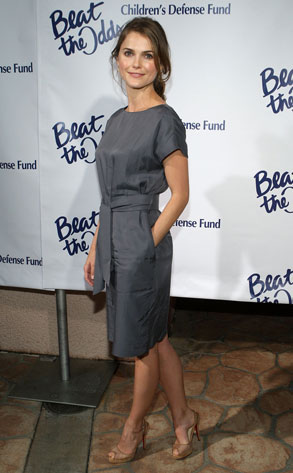 John Shearer/WireImage.com
Keri Russell appeared extremely exhausted while checking into posh celeb hang Chateau Marmont on a recent night. K.R., who's been making a splash with her strangely erotic (and eerie) bathtub pics in Details, was accosted by a drunk Aussie in the lobby.
Jeez, that's where borderline kink gets ya, every time, it seems. Just the same, the heavily lubricated dude kept calling the babe Felicity, ouch. Ker-hon looked all sorts of embarrassed by the loud encounter, exclaiming, "I just want to book into my room!" Poor gal. If you want privacy, next time book one of those less-glam jobs further down on Sunset.
In a much, much more jovial mood were...