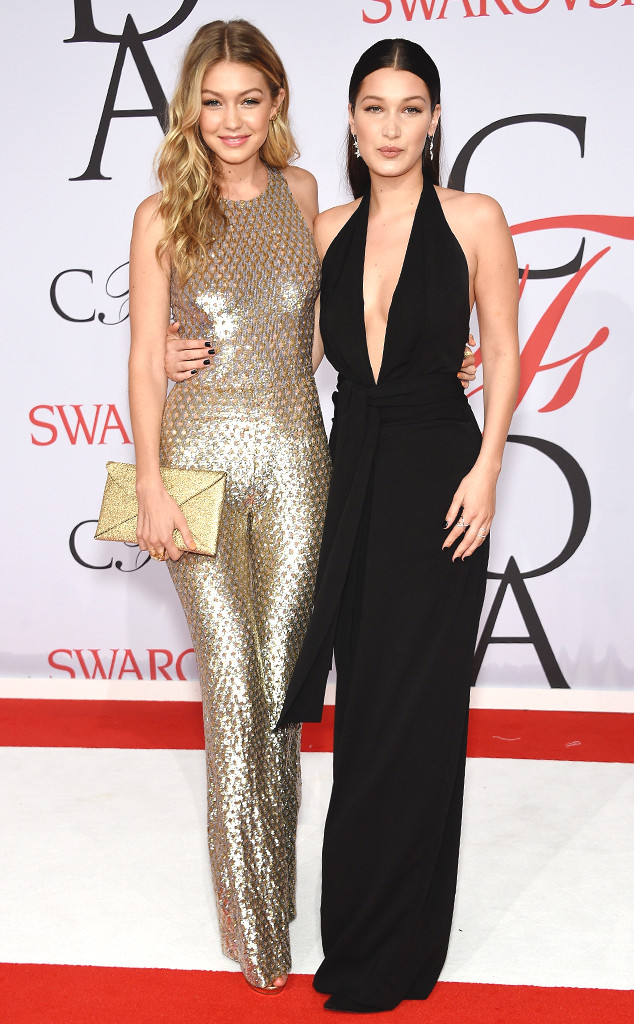 Dimitrios Kambouris/Getty Image
Don't mess with this supermodel sisterhood!
When it comes to the world of runways, fashion shows and modeling, things can get a little competitive. After all, there's only so many looks for so many gorgeous faces.
But when it comes to Gigi Hadid and her younger sister Bella Hadid, these two have each other's back no matter what comes their way.
In a new video for British Vogue, Yolanda Hadid's oldest daughter is asked to be placed in several scenarios where the publication asks: What would Gigi do? Her responses may just make you love her even more.
"What would you do if someone was being mean to Bella?" the magazine asked the 20-year-old.
"It's like the end of your life pretty much," Gigi replied in a not serious, but kind of serious tone. "Backstage at a show in Paris, for some reason they let photographers take pictures while girls were changing, which just pisses me off. My sister's changing next to me and I was like, 'If you don't put that camera away and stop shooting my sister, I'm going to come over there, I'm going to take that camera, and throw it on the floor.'"