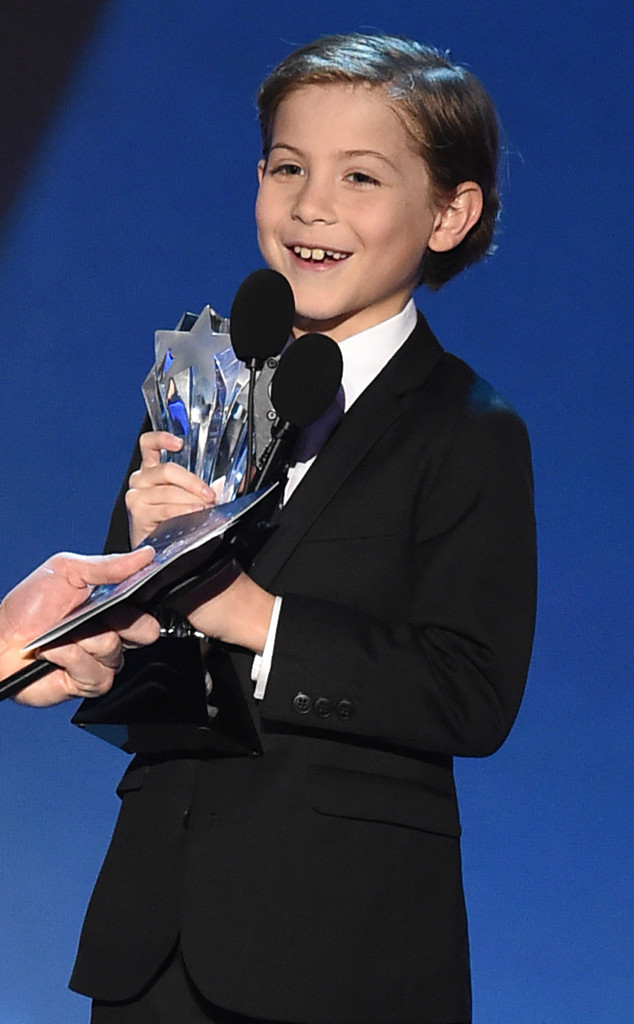 Kevin Winter/Getty Images
Who's that young and adorable actor on stage?!
That's what many viewers may have been asking Sunday night when 9-year-old Jacob Tremblay accepted the Best Young Actor award at the 2016 Critics' Choice Awards for his role in Room.
"This is super cool. This is the best day of my life," he told the crowd when accepting his special trophy. "I first want to say thank you to all the critics who voted for me. It must be a super hard vote because of all the other great actor this is this category."
Super hard, but totally understandable. Beyond being incredibly talented, here are five things to know about Jacob:
1. He's a 9-year-old from Canada: Jacob was born in Vancouver, British Colombia, on Oct. 5, 2006, making him just 9-years-old and one of the youngest winners around. Some other youngsters to be nominated for major awards include Justin Henry, Drew Barrymore and Quvenzhané Wallis.