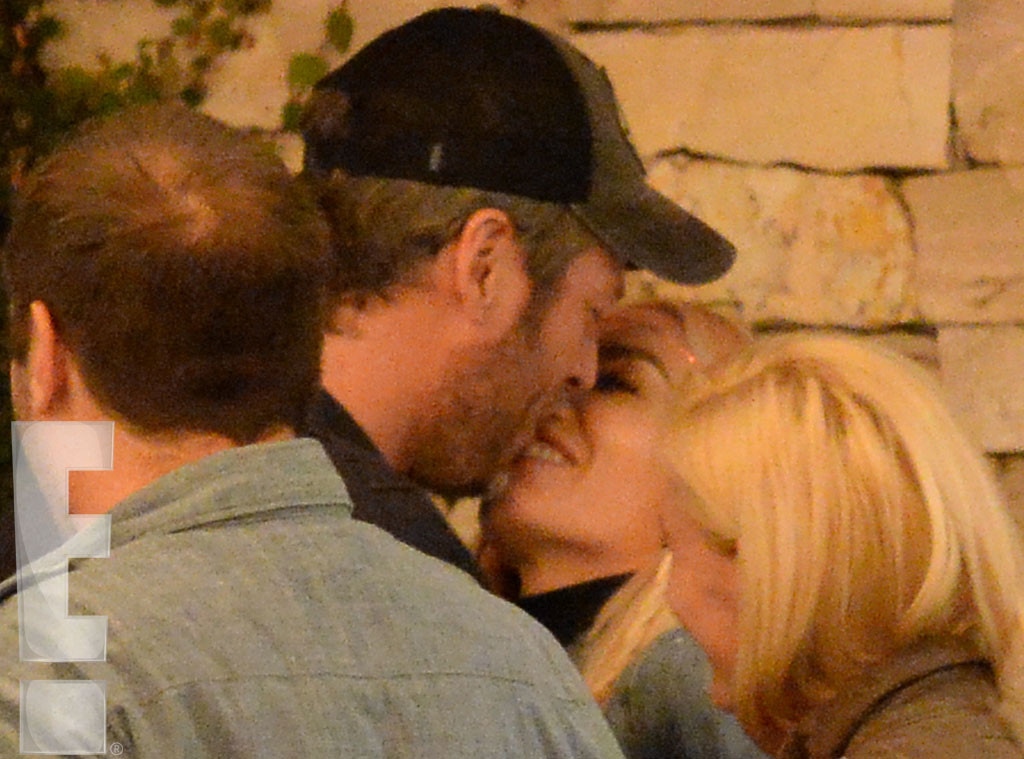 Splash News
Gwen Stefani and Blake Shelton showed off some major PDA during a romantic date night full of kisses and even some booty-grabbing.
E! News has obtained exclusive photos of the couple enjoying a double-date at Casa Vega Mexican restaurant in Studio City, Calif., on Tuesday night during which they simply couldn't keep their hands off each other.
A source tells us, "They were there with another couple and were waiting for valet for about five minutes. He kissed her twice and was pretty much grabbing her butt as he did."
The insider also adds that while they waited, "He was square dancing to amuse the group, and Gwen joined in for a bit, too."
As for the date itself? They arrived around 8 p.m. and left about an hour later, sitting close the entire time and looking "cozy" and in "high spirits."
"They were sitting at the bar and were very affectionate during dinner," the source notes. "He had his arm around her, [and] they had margaritas. After dinner they left together and went to her house."
Another source says they were "good customers and wonderful people."
Of course this kind of PDA is nothing new for the adorable duo. From applauding each other's successes to showing some PDA while filming The Voice, holding hands for the first time in public or even FaceTiming each other before traveling, Blake and Gwen definitely aren't afraid to show their affection for one another. In fact, just this past Monday, Gwen even posted a photo of Blake playfully (or seductively?) biting her shoulder.
But is this love just yet for the duo? A source close to Gwen told E! News last month that it's definitely getting there.
In addition to reporting that they're "extremely happy" together, the insider said, "Many of Gwen's friends love how happy she has been over these past few months, and they believe she found love again."
And with that, our hearts are full.
For more about Blake and Gwen's romantic night out and all of their adorable PDA, be sure to tune in to E! News tonight at 7 and 11!