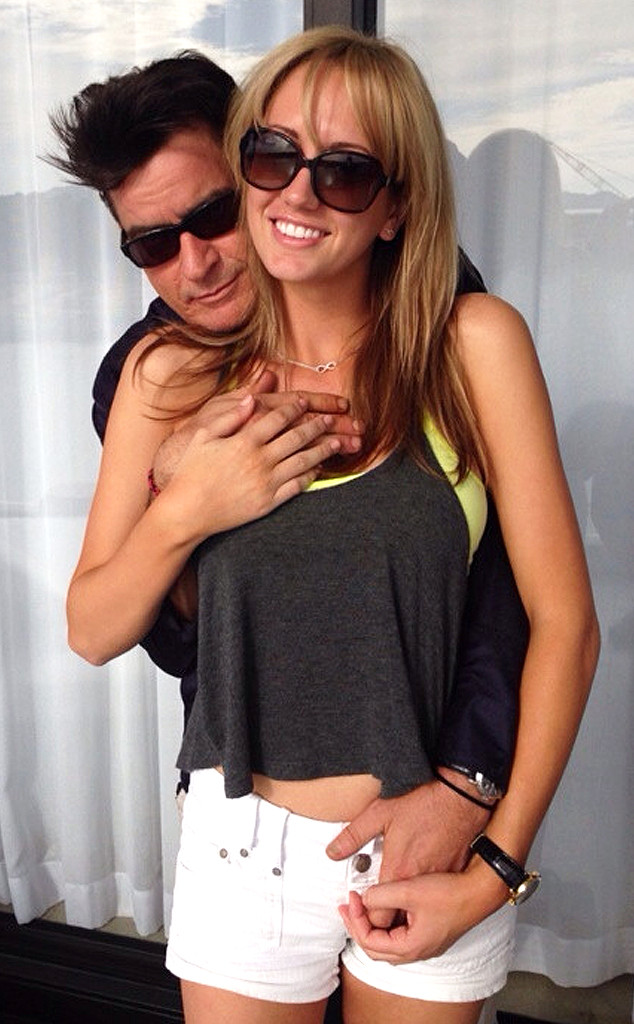 Twitter
In the most recent stage of his public battle with his HIV-diagnosis, Charlie Sheen is making new claims against his ex-fiance Brett Rossi, saying that she was fully aware of his life-threatening diagnosis and opted to have unprotected sex with him anyway.
The Two and a Half Men actor's former girlfriend filed a lawsuit against him alleging he was guilty of assault and battery, emotional distress, false imprisonment, and negligence. The 26-year-old porn star, who was engaged to Sheen in February 2014 before he broke it off eight months later, claimed the actor failed to notify her of his HIV-positive diagnosis.
Sheen is fighting back at his former lover, saying that her claims are a "complete fabrication," adding that the adult film star was well aware he had contracted the virus and continued to have sex with him willingly.
In court documents obtained by E! News, the actor's legal counsel describes how Rossi failed "to mention that she was the one who insisted upon having unprotected sex with Sheen 'like a normal couple.'"