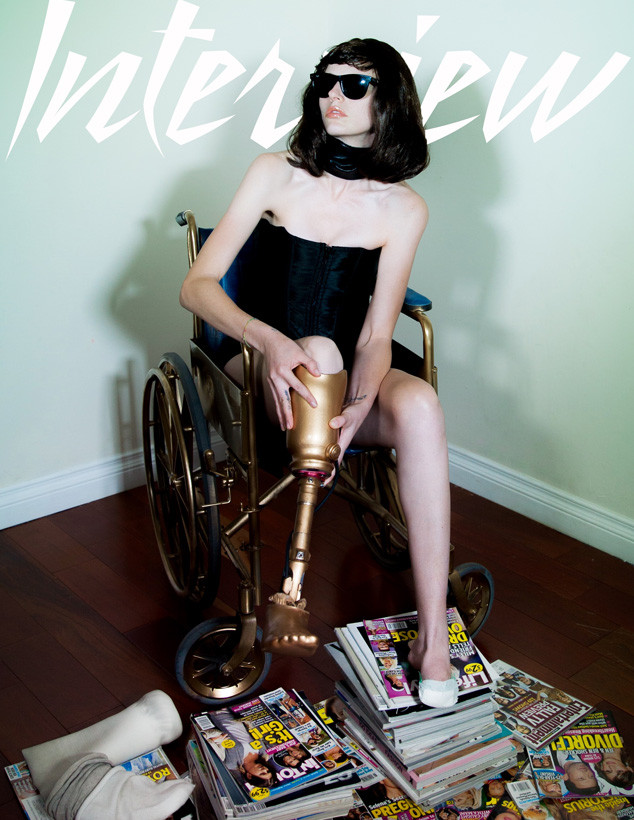 Jennifer Rovero
Supermodel Lauren Wasser is putting her own powerful spin on Kylie Jenner's infamous Interview photoshoot.
Less than a week after the Keeping Up With the Kardashians star sparked backlash for posing in a wheelchair, photographer Jennifer Rovero and her two sons decided to present a new perspective with the beautiful model.
"When the photo of Kylie first surfaced, we were indifferent," Rovero told E! News exclusively. "It wasn't until we were taking my kids to school that we heard on the radio the reactions, and something stood out: One of the hosts said, 'It's because we don't have any models to use in the first place' as it was a fashion shoot."
She continued, "That's when we decided to recreate this moment and show a real fashion model."