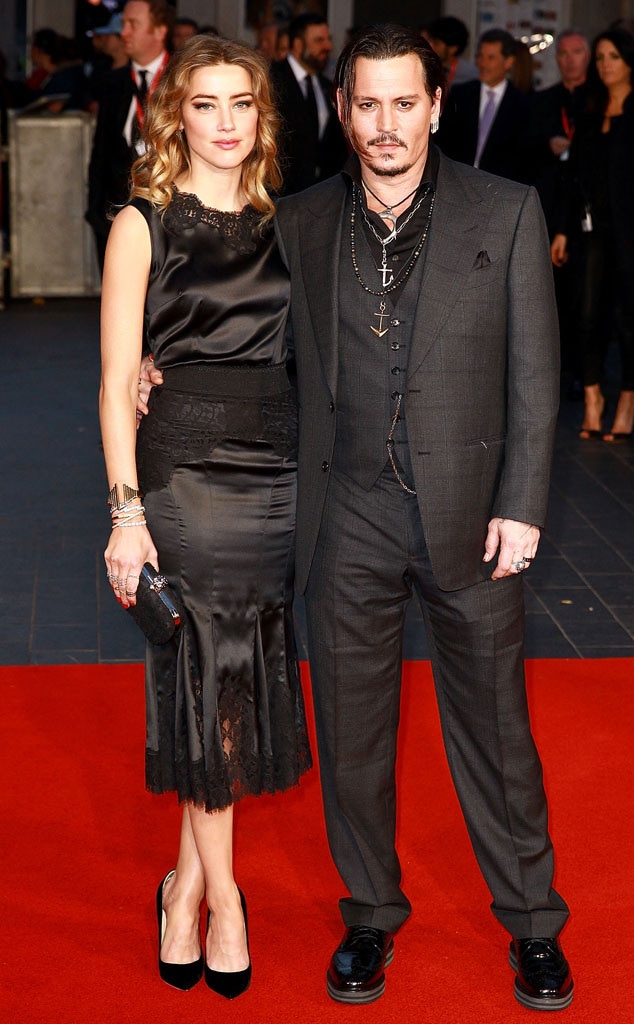 Fred Duval/Getty Images for BFI
Amber Heard is willing to fight hard for her dogs.
The Zombieland actress announced Monday that she will be fighting the charges that she illegally smuggled her and husband Johnny Depp's Yorkshire terriers, Pistol and Boo, into Australia earlier this year. Depp failed to file the proper paperwork for his two dogs, thereby violating the rules of Australia's Quarantine Act 1908.
At the time, Agriculture Minister Barnaby Joyce demanded the dogs leave the country or risk being euthanized. The couple followed his request and sent the animals back to California. But now she's going to fight the two counts against her and hopefully avoid the 10 years in prison and hefty fines that face her if convicted.
"My decision to defend these charges, as will become apparent in the appropriate forum of the Court, is not intended to in any way diminish the importance of Australia's laws," she said in the statement. Although she hasn't appeared in court for any of the proceedings yet, Heard added that she's "looking forward" to challenging her alleged crimes. The case has been adjourned until Dec. 15.
E! News has reached out to Heard's rep for comment.
"There is a process if you want to bring animals: you get the permits, they go into quarantine and then you can have them," the Agriculture Minister explained during an interview with Australia's ABC radio in April. "But if we start letting movie stars—even though they've been the Sexiest Man Alive twice—to come into our nation [and break the laws], then why don't we just break the laws for everybody?"
Depp talked to Jimmy Kimmel about the doggy drama in September and told the late-night host that should his wife be sentenced he would get very angry.
"They threatened to put her in jail, isn't that true?" Kimmel asked Depp on Jimmy Kimmel Live!.
"If they did that, I'd just fly to Australia and assault that man," Depp joked. "So that I could go to jail."
"We were under the impression that we had all the paperwork done for the dogs, we were there with the dogs in front of everybody" the actor told Kimmel, adding, "There might have been other things smuggled. They seemed to miss that bit...might have been. Could have been."