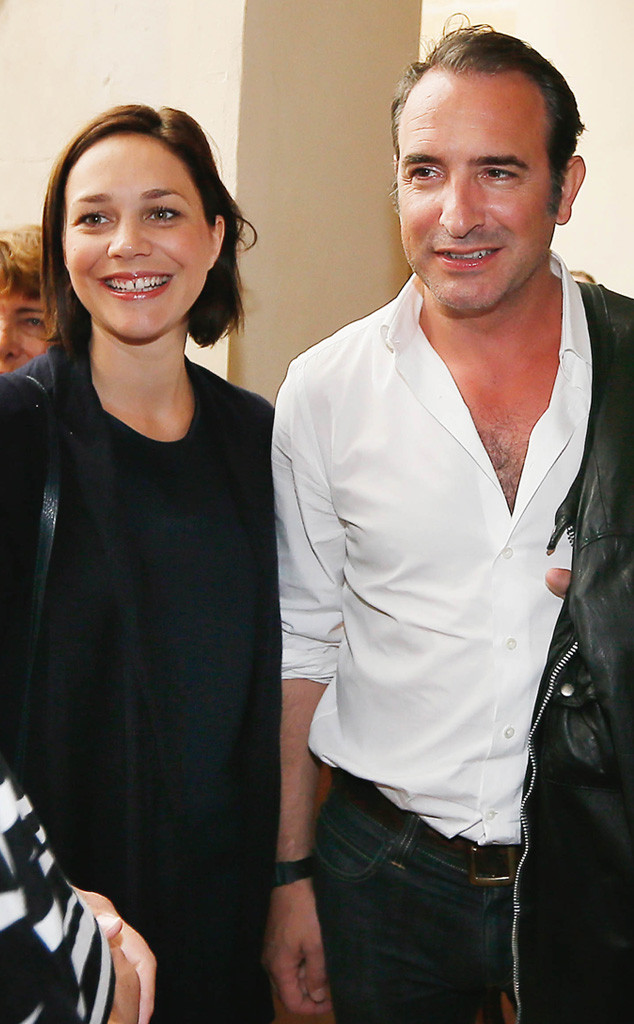 Patrick Bernard/Abaca/startraksphoto.com
Félicitations to Jean Dujardin and Nathalie Péchalat!
The Artist actor, 43, and French ice dancer, 31, welcomed a baby girl named Jeanne Sunday night, Closer Magazine and People report. This is the first child for Péchalat and the third for Dujardin, who has two sons, Simon, 14, and Jules, 13, from a previous relationship.
Dujardin and Péchalat have reportedly been together for a year. In 2013, the Oscar winner split from wife Alexandra Lamy after four years of marriage. The Wolf of Wall Street actor made the breakup announcement at Quai Des Orfevres 2014 Literary Prize event in Paris, where he reportedly told journalists, "It has been eight months that tabloids have been trying to make me out as depressed, an alcoholic, a womaniser… This is no more, or less, than the story of a couple who are separating, like any other couple."