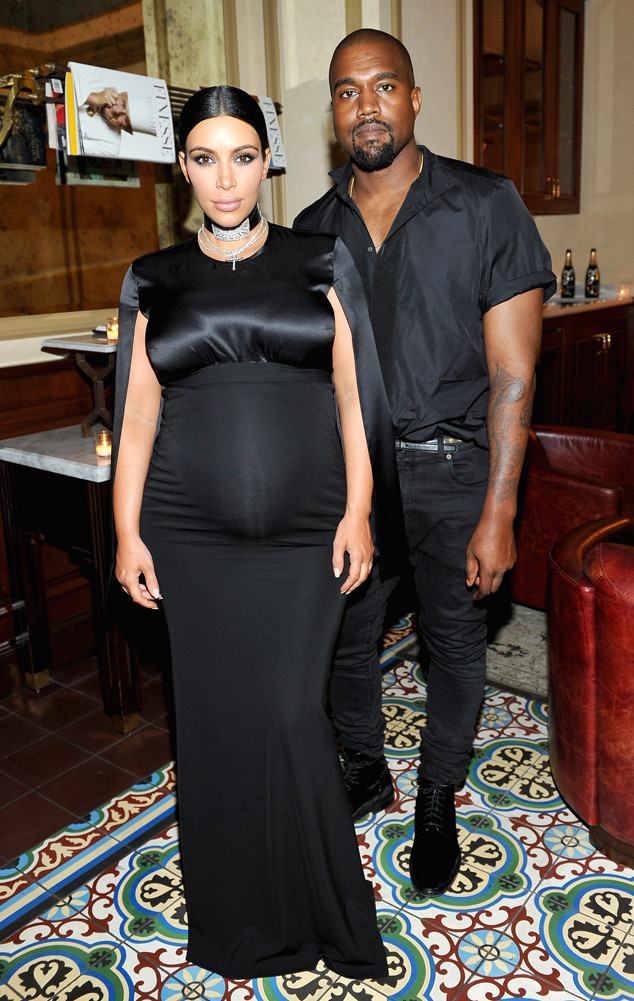 Courtesy Donato Sardella/Getty Images for CFDA/Vogue
Kim Kardashian and Kanye West are about to keep fans guessing a little longer.
One day after the Keeping Up With the Kardashians star welcomed her second child with the famous rapper, rumors continue to swirl of possible first and middle names for the baby boy.
A family source, however, tells E! News Sunday night that "there's no name."
In the meantime, family members including Kris Jenner continue to visit the reality star at the Los Angeles hospital where Kim gave birth early Saturday.
"KANYE AND I WELCOME OUR BABY BOY!" North West's mom wrote on her website and app early in the morning with a photograph of Kanye holding his wife's hand. "Mother and son are doing well."