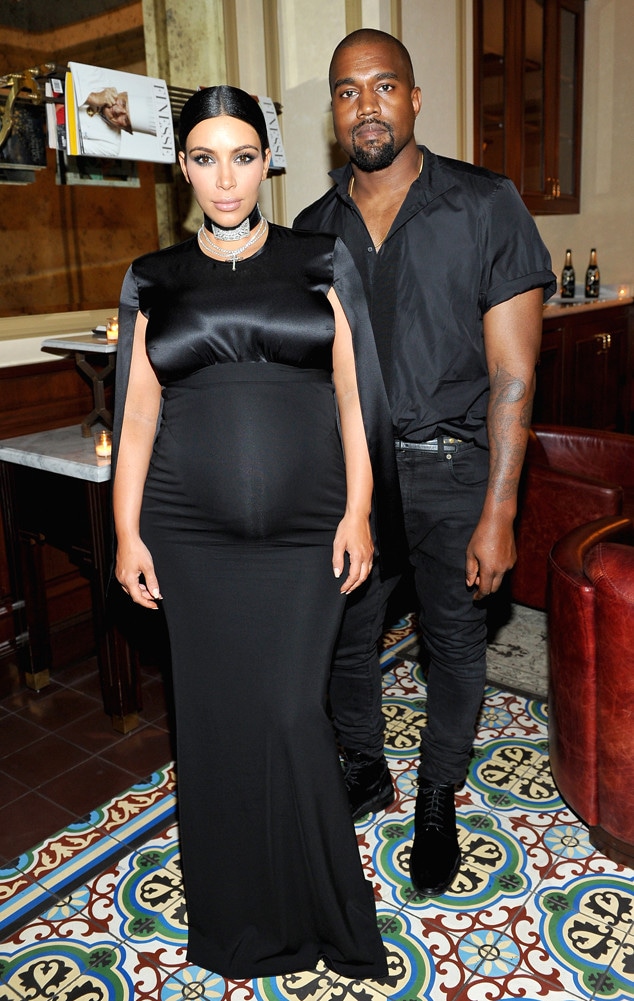 Courtesy Donato Sardella/Getty Images for CFDA/Vogue
Kim Kardashian and Kanye West are about to keep fans guessing a little longer.
One day after the Keeping Up With the Kardashians star welcomed her second child with the famous rapper, rumors continue to swirl of possible first and middle names for the baby boy.
A family source, however, tells E! News Sunday night that "there's no name."
In the meantime, family members including Kris Jenner continue to visit the reality star at the Los Angeles hospital where Kim gave birth early Saturday.
"KANYE AND I WELCOME OUR BABY BOY!" North West's mom wrote on her website and app early in the morning with a photograph of Kanye holding his wife's hand. "Mother and son are doing well."
While details remain scarce and the family remains mum on big details, a source also shared with E! News that Kim did not have a C-section when she gave birth. In addition, the 35-year-old remains at the hospital with her baby boy as of Sunday evening.
As fans eagerly wait for more news, we can only imagine how thrilled Kimye is feeling with their new baby after sharing their desire to expand the family.
"I didn't know that I was going to be so open with [my fertility challenges]," Kim recently confessed to Glamour magazine. "But meeting people at my fertility doctor's office who are going through the same things I'm going through, I thought, 'Why not share my story?' It's been really emotional."
She added, "One doctor told me I would need my uterus removed after I had another baby—I could only have one more. One was like, 'You should get a surrogate.' The other one was like, 'Oh, no, you'll be fine.' Then I called my doctor, and he's like, 'You know what? I believe—we'll get through it.'"
We think we know who turned out to be right on the money.
New episodes of Keeping Up With the Kardashians air Sunday nights at 9 p.m. only on E!
Watch:
Kim and Kanye Welcome Their Baby Boy!