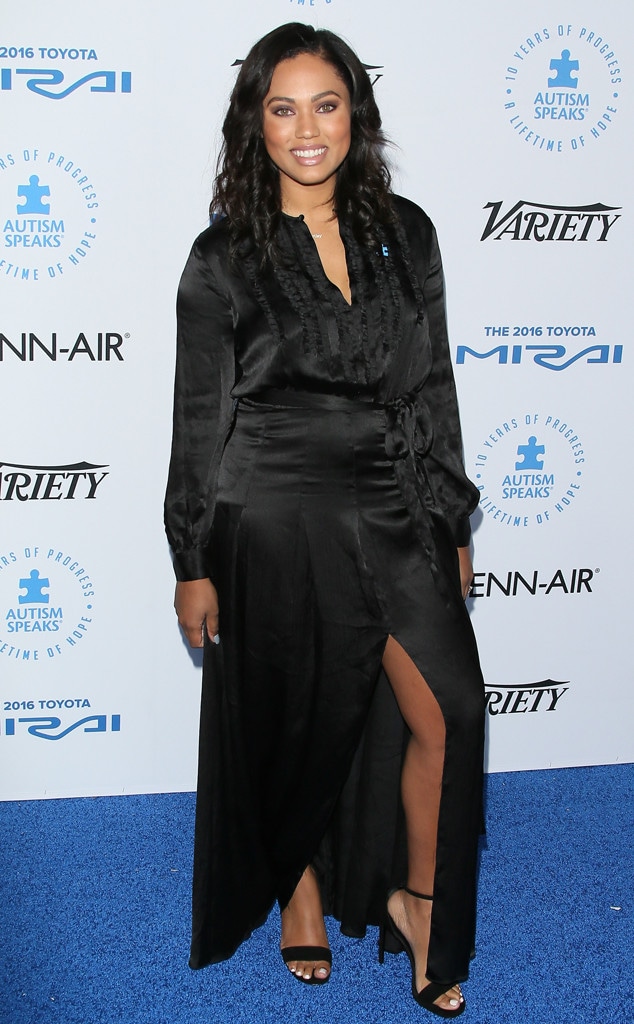 JB Lacroix/WireImage
Oh yes she did.
Ayesha Curry, the 26-year-old wife of NBA star Stephen Curry and mother of their two daughters, took to Twitter on Saturday night to unleash the mother of all rants about women's fashion.
"Everyone's into barely wearing clothes these days huh? Not my style," she tweeted. "I like to keep the good stuff covered up for the one who matters."
"Just looking at the latest fashion trends," she added. "I'll take classy over trendy any day of the week. #saturdaynightinsight."
Many people were not amused and some accused her of slut-shaming.
no one cares if @ayeshacurry dresses like a nun, I'm still gonna wear a short dress if I want too and it doesn't reflect my value.

? P// (@precious_oxox) December 6, 2015
okay this ayesha curry thing.. preferring to be covered up is fine but the way she worded it was condescending and slut-shamey imo

? TOMORROW (@tmhtesfaye) December 6, 2015
the issue is not with what @ayeshacurry said, it is the slut-shaming response it recieved from so many people

? abes maggoty cabbage (@hailieoversmith) December 6, 2015
Point of the matter is : Ayesha curry sounds like a patriarchal princess and her tweets were undercover slut shaming.

? Wes' baby mother. (@LaBellaLex_) December 6, 2015
Kevin Mazur/Fox/WireImage
Others defended her and some agreed with what she said.
Ayesha Curry just stating facts fr . She dresses appropriate af & doesn't like to show too much public. That's a good example .

? babygirlT.?? (@latinnaaa_) December 6, 2015
I agree with ayesha curry. girls will show everything and then wonder why guys only ask them for nudes like....??

? riah (@Love_Riahh) December 6, 2015
I totally agree with Ayesha curry! Women should always respect their body by covering theirselves.

? Koi (@therealkoilove) December 6, 2015
Haven't read all the posts but I pray my daughter is more like @ayeshacurry then the rest! I suspect most Dads would agree!

? Premium Sneaks (@premiumsneaks) December 6, 2015
Chrissy Teigen said it best.
And Khloe Kardashian offered support as well.
And French Montana...he just kept it real.
I love what Ayesha curry had to say, but we just got to Miami I ain't tryin to hear about nothing being covered up lol

— French Montana (@FrencHMonTanA) December 6, 2015
Ayesha later responded to the backlash.
"Regardless of if you like my 'style of clothes' or not (which I don't care) please do not tear women down and degrade them... Not cool peeps," she said.
Okay, enough...Drpimplepopper posted a new video so I have to go and watch that?? and simultaneously make breakfast... in a snowsuit I guess??

? Ayesha Curry (@ayeshacurry) December 6, 2015