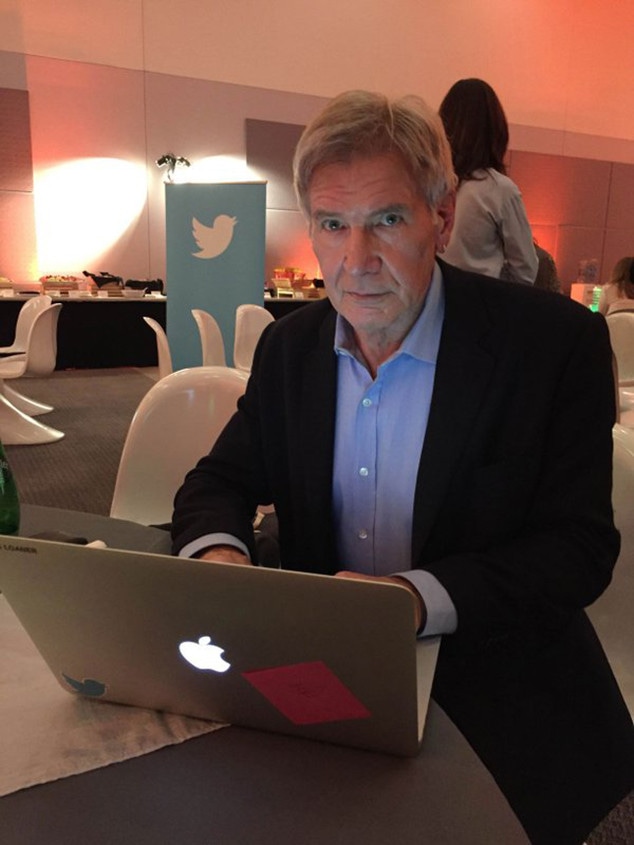 Twitter
WARNING: POTENTIAL SPOILERS BELOW
Harrison Ford is one of a few select people to see Star Wars: The Force Awakens before its Dec. 18 release, and he may have revealed a major spoiler while taking part in a Twitter Q&A session with fans Friday afternoon. The 73-year-old movie star responded to a question regarding his favorite action scene in the seventh installment in the series. Ford, who does not have a Twitter account of his own, picked "the sword fight with Rey and Kilo Ren. Fantastic visual storytelling."
Wait, what?!
No trailer or TV spot has shown such a fight taking place, which sent Star Wars fans into a frenzy given that Rey (Daisy Ridley) hasn't been seen with a lightsaber. Could the force be strong in Rey? TV spots have shown Kylo Ren waving his lightsaber in Rey's face, which could potentially lead to a lightsaber battle.
Of course, Ford could have made a mistake. Perhaps he meant to write "Finn" (John Boyega) instead of "Rey," as her ally has been seen using a lightsaber. (After all, Ford also misspelled "Kylo Ren.") Or perhaps the actor was simply tired after a busy week of press and inadvertently gave fans something to salivate over until the film hits theaters. Either way, they'll find out if Ford slipped up on Dec. 18.
Watch:
John Boyega Plays 'Costar Confidential'
Ford is part of an exclusive group to have seen the film before its release. Aside from late Star Wars fan Daniel Fleetwood, only J.J. Abrams' friend Steven Spielberg and a handful of Disney's executives have screened the most anticipated movie of the year. The film is being kept so under wraps that three Star Wars spinoff directors—Phil Lord, Christopher Miller and Colin Trevorrow—have said they haven't seen the film yet. Meanwhile, Star Wars: Episode VIII director Rian Johnson and Star Wars: Rogue One's Gareth Edwards have seen a rough version of the film.
Other cast members who participated in Friday's Twitter Q&A for Star Wars: The Force Awakens included Boyega, Gwendoline Christie, Anthony Daniels, Carrie Fisher, Lupita Nyong'o and Ridley. Abrams, of course, answered questions, too.