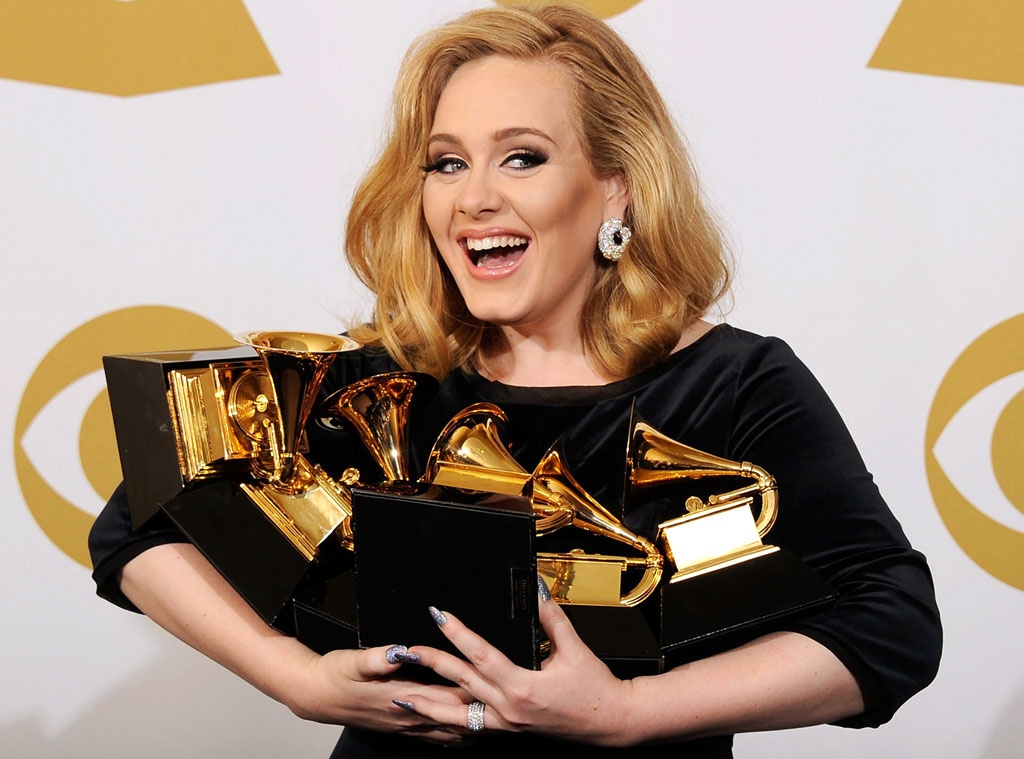 Kevork Djansezian/Getty Images
In sheer numbers alone, Adele is currently the clear-cut reigning queen of music. 
In less than a month since releasing her third studio album 25 after a multi-year musical hiatus, the world seemingly exploded over the singer's self-proclaimed "make-up" album.
25 garnered nearly every accolade in the record book—debuting at No. 1 in multiple markets, setting a new record for the most downloads of her single "Hello" in its first week, and selling 3.38 million copies in its first week as the largest single-week album sale since sales were even tracked beginning in 1991.
Needless to say, the venture was an overwhelming commercial success. Still, there's one honor 25 won't be seeing just yet—a Grammy Award. 
This morning, nominees for the 2015 Grammy Awards were announced and many music industry greats were recognized, such as The Weeknd and Taylor Swift. Still, the stunning British crooner and her wildly successful record were left in the dark. 
Fans immediately tweeted their objections to the National Academy of Recording Arts and Sciences' choices in defense of their beloved Adele.
Despite personal opinions to the contrary, 25's impressive resume still begs the question—why wasn't she nominated for a Grammy?
She's simply not eligible. 
"For the 58th Annual GRAMMY Awards, albums must be released between Oct. 1, 2014 and Sept. 30, 2015," the Grammy's website states in its outline of the rules and regulations regarding submissions.
Unfortunately, neither Adele's single "Hello" nor her album were released in that time frame, having hit the airwaves in late October and mid-November respectively. 
Sure, Adele already has 10 of the golden statues, after winning in every category she was nominated for in 2012, 2013 and 2014. Still, one—or 10—more certainly won't hurt. We're already saying Hello to the 2017 Grammys.