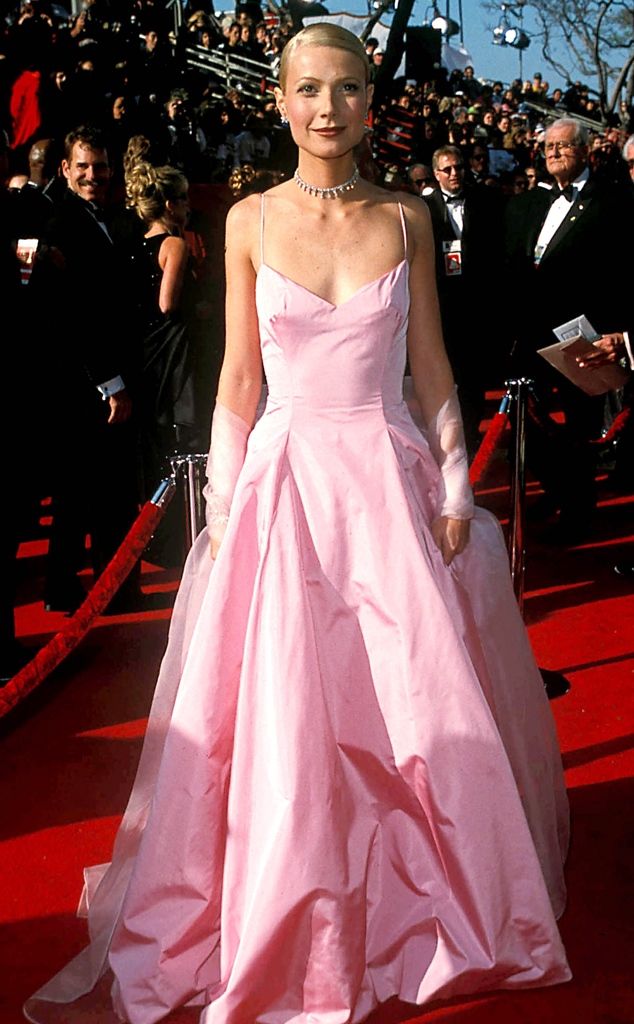 Globe Photos/ZUMAPRESS.com
Apple Martin may just be the luckiest little girl in the world.
That's because when the 11-year-old hits her high school years, she won't have to struggle to shop every department store to find her perfect prom dress (like the rest of us mortals). Instead, mama Gwyneth Paltrow has taken careful measures to ensure that her darling daughter will be the best dressed girl at the dance.
In lieu of returning her many, many show-stopping Oscars gowns back to the designers; showrooms (as an A-lister normally does post-awards show), the 43-year-old held onto each and every dress in hopes that Apple might one day wear one.
"What's funny is I've been saving my gowns and special things since 12 years before she was born, so I have everything. I have every Oscar dress," Gwyneth told People Stylewatch. "Maybe she'll wear [the 1999 Ralph Lauren dress] to prom and do a Pretty in Pink thing and re-sew it and cut it up… [Actually] I don't know if I'd let her chop that one up," Gwyneth quipped.