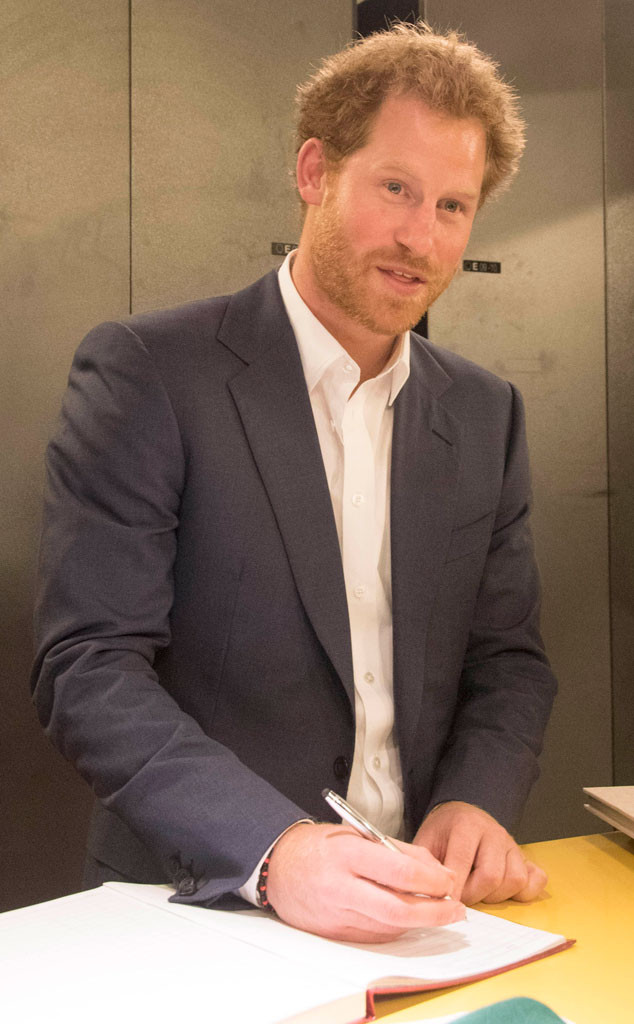 Chris Jackson/Getty Images
Prince Harry ended his South African trip on a particularly high note. 
On Thursday, the royal paid a visit to the Nelson Mandela Foundation Centre of Memory in Johannesburg where he presented Nelson Mandela's widow, Graca Machel, with a photograph that showed him honoring the nation's late leader by planting a South African flag in the South Pole. The prince was participating in a charity trek across the globe's southernmost region when Mandela died nearly two years ago at the age of 95. 
Harry described Mandela as "one of those people you want to hug and never let go," adding, "I was fortunate enough to meet Madiba [as he was respectfully known] a number of years ago, and I have treasured that memory ever since." 
AP Photo/Schalk van Zuydam
In a powerful speech, the philanthropic 31-year-old also remarked, "I am sure Madiba would be pleased to see such great work being carried in his name, giving inspiration to so many."
Harry's four-day excursion to South Africa was part of a royal tour that included the opening of Sentebale's center for children and families in Lesotho, among other activities aimed to empower disadvantaged youth.
During a visit to Cape Town's Ottery Youth Centre, an organization aiding troubled kids including those with involvement in gangs, Harry revealed that when he was younger, he very much "wanted to be the bad boy." 
Chris Radburn - WPA Pool/Getty Images
Clearly, the red-headed hottie has come a long way in fostering his now relatively straight-laced image after years of being Prince William's devil-may-care younger brother. But perhaps he just needed to grow up a bit. After all, anyone who manages to help raise almost $1 million for children suffering from HIV/AIDS at a polo match (especially one that's more clumsy than dashing) is one of the good guys! 
The prince also tried his hand at rugby in a playful game against young athletes at Kings Park Stadium in Durban, and met with conservationists fighting to protect endangered animals. 
Cheers, Prince Harry, on a first week of December well spent!