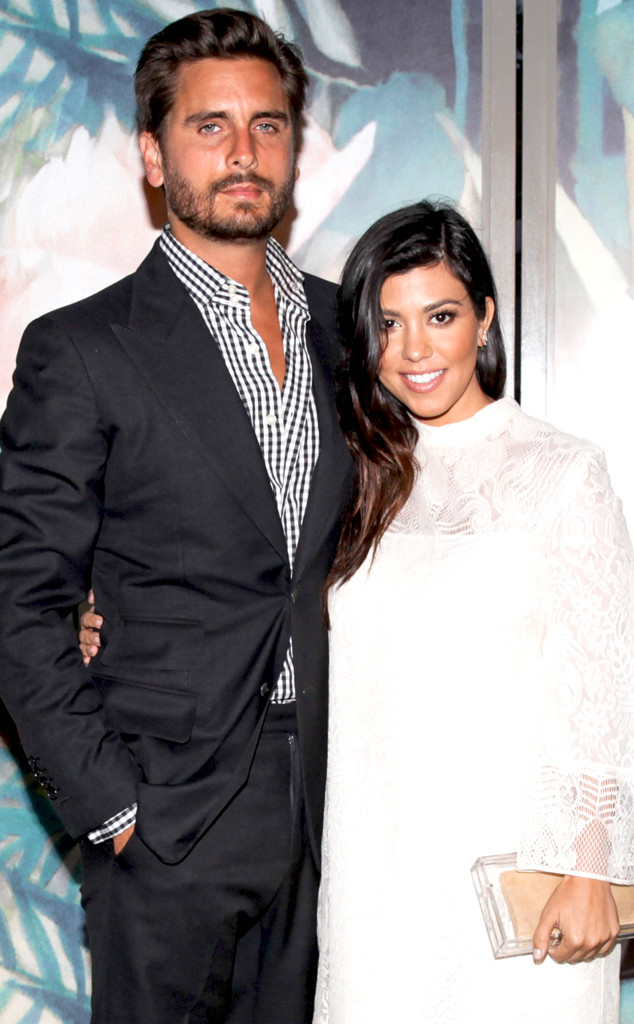 Angela Pham/BFAnyc/Sipa USA
Kourtney Kardashian wanted Scott Disick to step up, and he has.
Months after the longtime couple called it quits, a source tells E! News exclusively that they are now standing on solid ground for the first time in a long time.
"Scott has been integrating back into the family and things are going really well. They're a family unit again," the source reveals. "When Kourtney talks about them, she says 'We.' It's no longer just her and the kids. It's all of them."
Kourtney's family has publicly embraced Scott, too. Her mom and manager, Kris Jenner, even shared a selfie she had taken with Lord Disick and posted it on Instagram Tuesday afternoon. "This is one of the true loves of my life," the Keeping Up With the Kardashians star wrote in the caption. "Feel so blessed to have him as the baby daddy to my Grandkids. You are amazing @letthelordbewithyou and I love you. #proudmama #memories #family #youareeverything."
Weeks ago, Kim Kardashian, admitted to E! News that the family was still adjusting to her sister's breakup with Scott. "It's a hard adjustment," the pregnant reality star said, adding, "We love Scott, too. He's family. So that makes it hard for everyone, even though you might not agree with someone's actions."