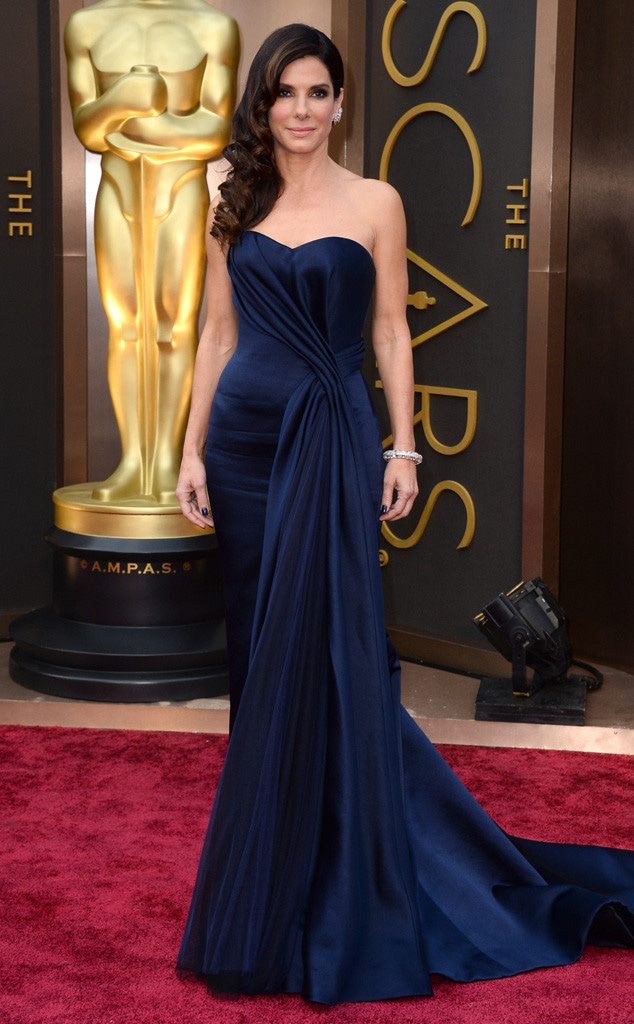 Jordan Strauss/Invision/AP
Sandra Bullock has a fuller house now that she has both Louis and Laila on her hands!
Even though parents might be concerned about introducing a new child into the family fold when there's already a king or queen of the castle, Bullock tells People that her son, 5, took to his sister, 3, immediately. "He grabbed her hand and dragged her into his playroom the first moment he met her," she reveals.
"I think he was ready for her before she even arrived, and he knew exactly what to do as a big brother. He knew to be cautious and gentle."
But like any siblings, that would soon change. After the adjustment period came and went, Louis became like any older brother: playfully aggressive. "But now that time has passed and it's like the WWE."
Whether it's the job of the older brother to keep his little sister in line or if it's their conflicting personalities, Bullock says she's ready to handle it all. Now that Laila is fully ingratiated into the Miss Congeniality star's home, her personality has really come through.
"[Their personalities are] as different as night and day. Where Louis is the quiet watcher and doesn't need to be the showman, Laila is the performer," Bullock dishes. "Turns out she has fallen madly in love with Bruno Mars and knows all the words to the videos—that are appropriate!—and the only way to get her to go to sleep is to show her photos of Bruno and tell her he called and wants to know if she's going to bed."
Now that she has a boy and a girl under her roof, the Oscar winner admits she wasn't specifically seeking out a girl but is thrilled to have one. She explains to the magazine that many options presented themselves but never ended up working out. They happened to be all boys, but she didn't mind. In fact, she remained positive throughout the highs and lows of the adoption process.
"I knew that we would find our family—we just needed to be patient," she says. "So when Laila came into our lives, we just had to move over because she was coming no matter what, and she knew exactly how things were going to run."
When she realized she would definitely be getting a little girl, her nerves kicked in because she always had a rocky relationship with her own mom, Helga Meyer. "And the thought that a daughter of mine would be anything like I was scared me senseless," she confesses. "But I am my mother's daughter, and that has served me well...She didn't want me to go through life shut down, afraid of feeling. Well, life has made sure I feel everything now, and I'm not ashamed of it anymore."