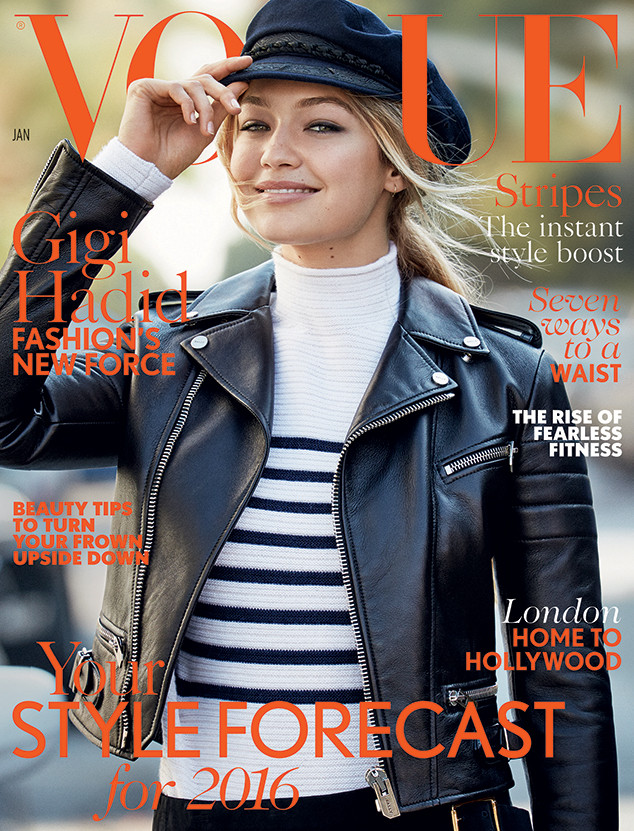 British Vogue
Gigi Hadid has booked her first magazine cover of 2016—and it's a big one.
The 20-year-old supermodel graces the January issue of British Vogue, on newsstands Monday. Making her debut for the magazine, Hadid models a Topshop sweater and a Bally leather jacket. The Malibu blond—who has previously appeared on the covers of Vogue Australia, Vogue Brasil, Vogue España, Vogue Italia and Vogue Nederland—is one of the top models in the industry, in addition to being one of the most popular people on Instagram. In regard to what she shares on social media, she says, "I don't change anything about myself—what I post just works."
"When people are different on social media than they are in real life, it becomes forced. Cara Delevingne was never scared of being weird. She opened that door for me. But I don't think I just get hired because I have Instagram followers. My jobs are also what gets me followers."
There are pros and cons to being Instafamous, of course.