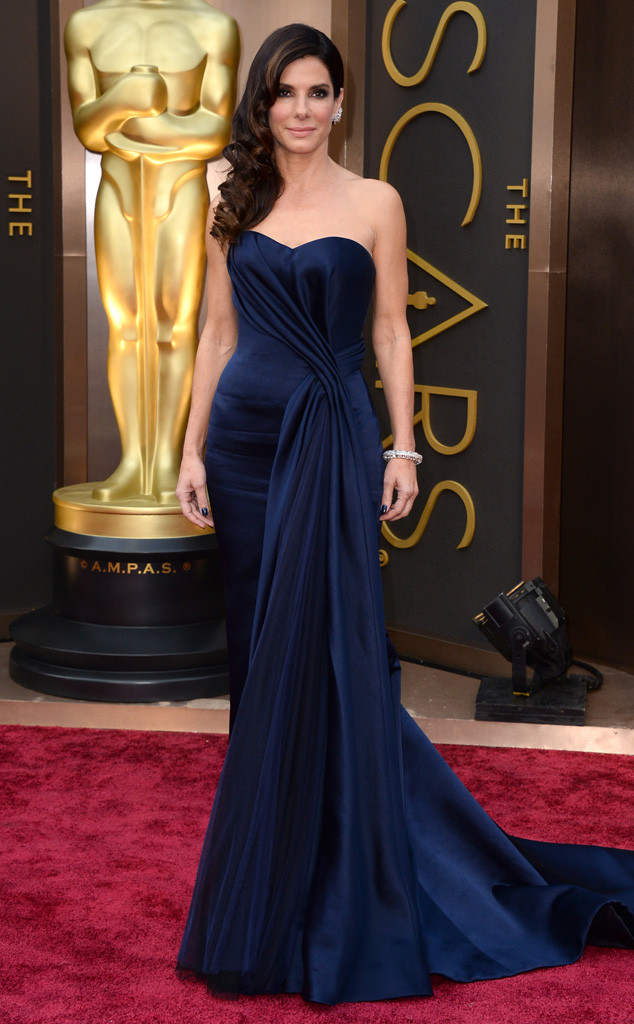 Jordan Strauss/Invision/AP
It's quite an exciting time in the Bullock household!
Sandra Bullock has adopted her second child, a 3-year-old baby girl from Louisiana who had been in foster care.
"When I look at Laila, there's no doubt in my mind that she was supposed to be here," Bullock says in People's latest issue. "I can tell you absolutely, the exact right children came to me at the exact right time." Bullock's boyfriend, Bryan Randall, photographed the happy family.
Laila (pronounced Lila), joins big brother Louis, 5, whom Bullock adopted in 2010. The star's second adoption process began three years ago. "Louis spearheaded this whole journey," Bullock says.
Bullock, who first fostered Laila, reveals that her daughter brought "pink and glitter in the house mixed with Legos and Batmans." When she first joined the family, Bullock says, "I knew she was scared, and all I wanted was for her to know Louis and I weren't going anywhere."
"My family is blended and diverse, nutty, and loving and understanding," she adds. "That's a family."
The baby news comes less than two months after Bullock insisted that she was not adopting a child during a press junket for her film Our Brand Is Crisis.
After a journalist congratulated Bullock on the new arrival, she replied, "There is only one adopted child in my household and his name is Louis. If I had a second adopted child, everyone would be hearing about it. I would be loud and clear and say 'Yes, I have officially adopted a second child.' Right now, Louis must be it."