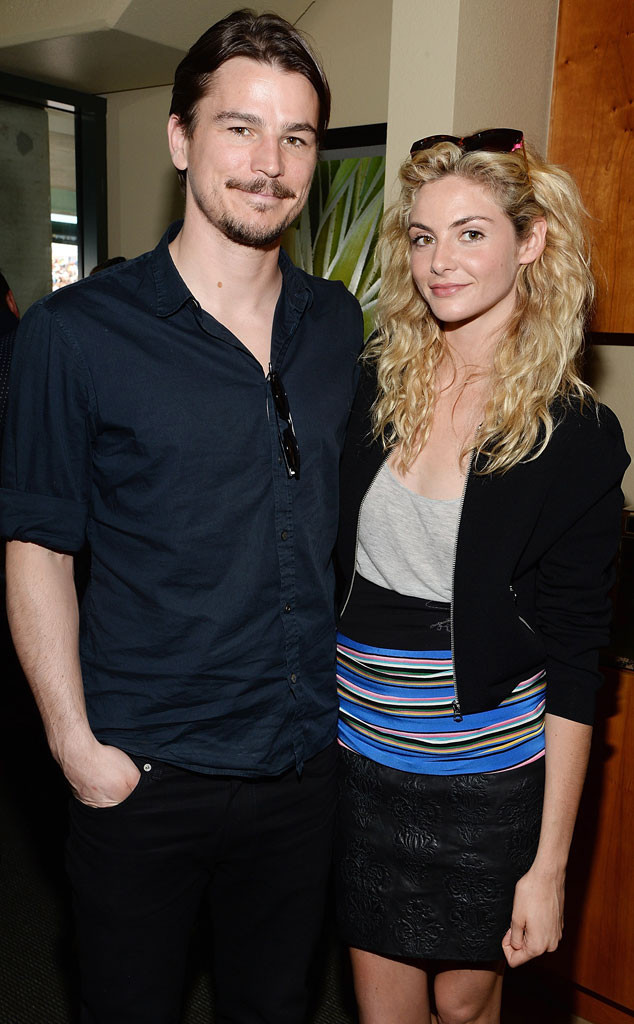 Michael Kovac/Getty Images for Moet and Chandon
Josh Hartnett and longtime girlfriend Tamsin Egerton are new parents!
According to multiple reports, the Penny Dreadful star and Egerton welcomed their first child in London at the end of November after announcing her pregnancy in July, E! News has learned. At the time they didn't announce whether they were having a boy or a girl, so we'll just have to wait and see if Hartnett has a daughter or a son!
The happy couple met on the set of The Lovers, which filmed in 2010 and 2011. Hartnett and Egerton sparked romance rumors in 2012 but didn't make it official until 2013. Since then they've kept their relationship extremely private, which is how the Pearl Harbor star prefers it.
"I purposefully didn't want people to know too much about my personal life because I think a lot of people give it away for free," Hartnett told USA Today in May. "I think if you spend too much time courting people's attention into your personal life, you lose your ownership of it. That's why I make sure my life is my own. I was not a dumb kid. I was a little bit wary of this business. I saw what it could do to people pretty quickly."