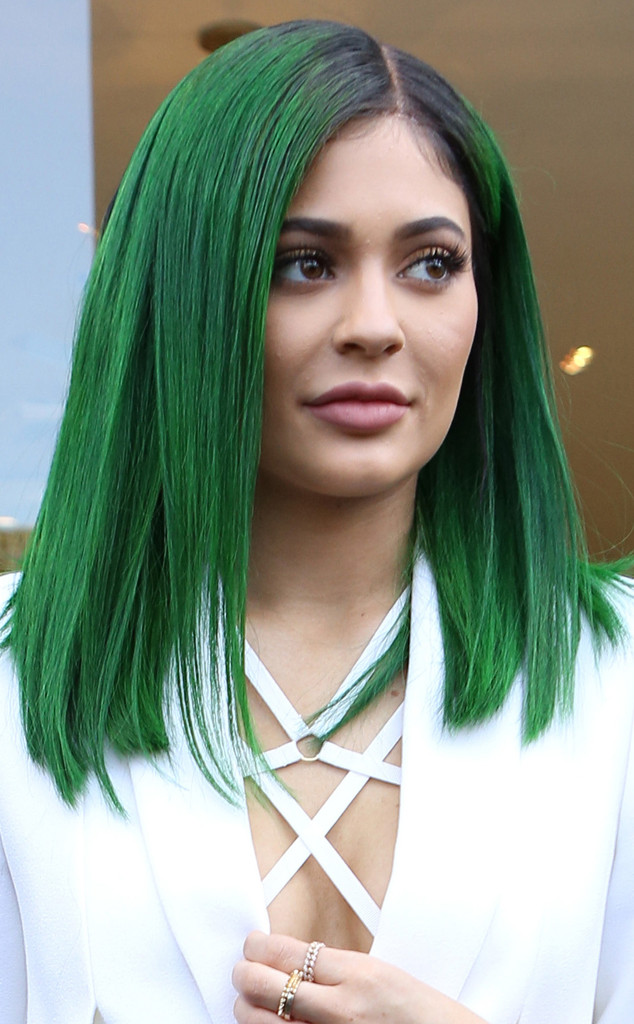 EVGA/AKM-GSI
Going green are we, Kylie Jenner?
It's been a very big day for the 18-year-old, with her highly buzzed-about Lip Kit hitting the e-shelves of her website today… and then immediately selling out/crashing her website after scores of fans flocked to snag her lip goodies (tis' the Cyber Monday season!). But she didn't stop there, arriving at her Lip Kit launch party at the Kardashian-Jenner clan's DASH boutique in West Hollywood with a head of forest green hair.
Of course, this isn't the first time the Keeping Up with the Kardashians star has tasted the hair color rainbow. Heck, it's not even the first time she's had green-tinted locks. This time, the vibrant forest-y tint may just be a rinse though, as her jet black roots remain untouched. And alas, the shamrock-friendly shade upgrade came with a few inches less hair, which may just be the result of a few less extensions.