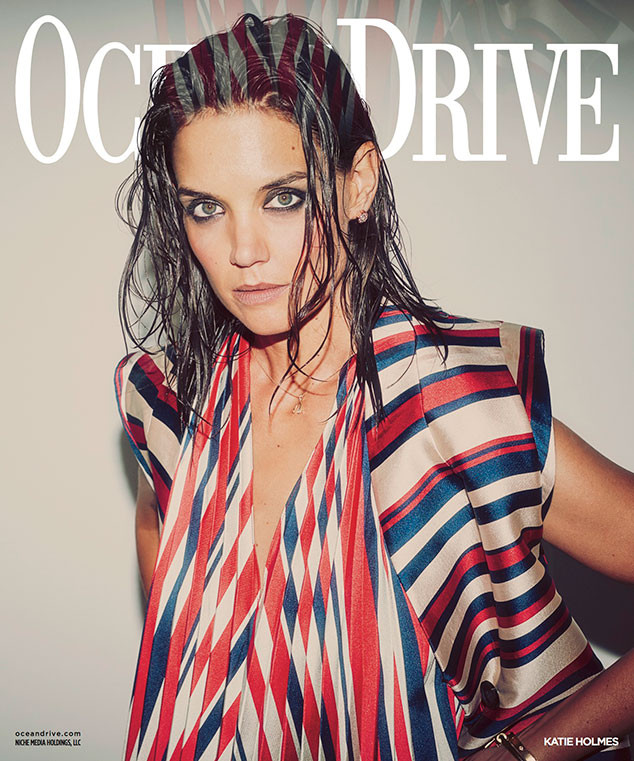 GA – TRUNK IMAGES
Katie Holmes is setting the record straight—she's really just like us.
Despite more than a decade-spanning silver screen career and even more high-profile marriage to ex-husband Tom Cruise, the 36-year-old Ohio native insists she's an ordinary gal.
"I'm a normal person and I do walk around," the New York City resident dished to Ocean Drive of her life today as an actor, director, burgeoning artist and mom of daughter Suri Cruise, 9. "If you're having a bad day, you just take a walk, and it's not only that you see people who are having a worse day than you, it's just that you're in life. You suddenly can't be stuck in whatever problem you're in because you have to hail a cab or you have to get a subway ticket. There's more than just you and I think the harsh winters give you a little bit of character."
For someone who's played her fair share of characters, Holmes' title as mother has had arguably the most lasting effect on her personal life.
"[Motherhood] changes you completely in such amazing ways, and I think that you become who you were meant to be," she said. "Being a parent also is a source of inspiration to just work really hard. You want to set an example—and, you know, [your kids] are what drives you."