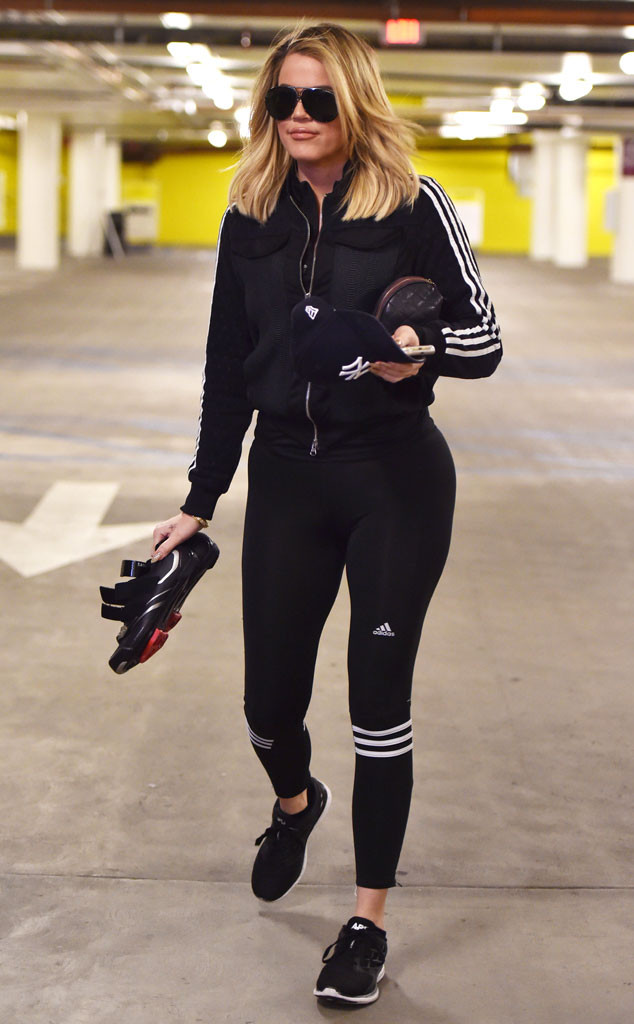 Photographer Group/Splash News
After a turbulent past few weeks and the Thanksgiving holiday behind her, Khloe Kardashian is heading back to the gym.
The 31-year-old Keeping Up With the Kardashians star posted on her Instagram page on Sunday a selfie showing herself showcasing a toned tummy in a black crop top and black and stone-wash-printed leggings.
"This picture was taken on September 27th. Not that long ago, right?!?!" Khloe wrote. "I have not worked out since the beginning of October due to a slew of reasons. It's crazy, how just in that short amount of time how your body can change."