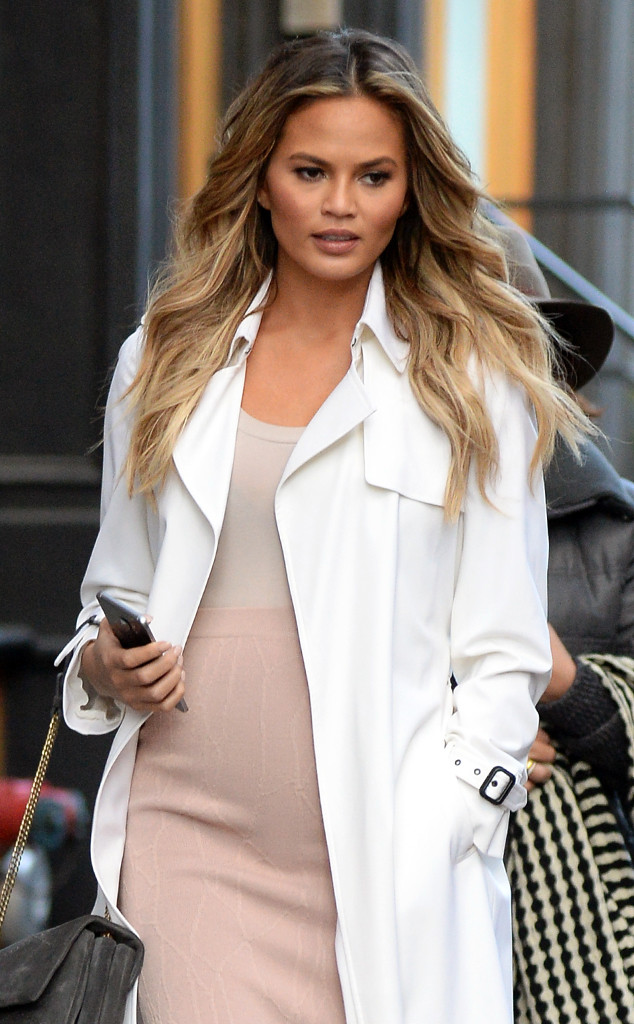 Elder Ordonez/NFphoto.com
Chrissy Teigen's recent message of support for Planned Parenthood did not go over well with many of her Twitter followers.
The 29-year-old model and TV host, who is pregnant with her first child, tweeted about the organization on Friday after a man stormed ones of its clinics in Colorado Springs and killed three people, including a police officer. The medical centers provide women's health services, including abortions.
"Every time s--t like this happens, john and I immediately make another donation to planned parenthood," she wrote.
She drew many negative and sarcastic responses and got into heated arguments, which carried over into Saturday morning.
"Maybe you should make a donation to the Colorado Springs Police Department," one person wrote.
"it might seem insane, but it's possible to support two things at once. I suggest you do the same," Teigen replied.
"Happy to see you support. Just wanted to make sure you remembered people lost their lives today," another person added.
"I don't need you to check where my feelings and mind are," Teigen responded. "I'm an adult. I'm good. Thank you."