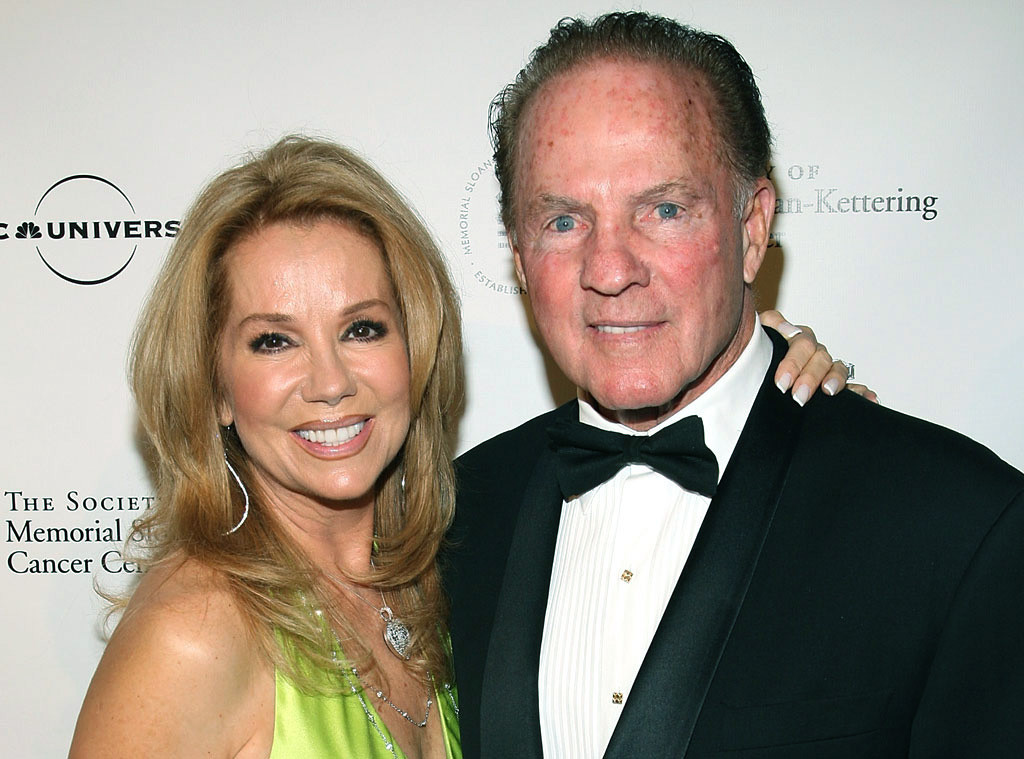 Theo Wargo/Getty Images
New details surrounding Frank Gifford are surfacing three months after his death.
The sportscaster, NFL Hall of Famer, former New York Giants star and husband of Today show co-anchor Kathie Lee Gifford, died at 84 years old in August of natural causes. However, now, the family has chosen to come out and release a statement revealing that he suffered from chronic traumatic encephalopathy (CTE), a brain disease often associated with concussions.
"We as a family made the difficult decision to have [Gifford's] brain studied in hopes of contributing to the advancement of medical research concerning the link between football and traumatic brain injury," Gifford's family said in a statement.
"Our suspicions that he was suffering from the debilitating effects of head trauma were confirmed when a team of pathologists recently diagnosed his condition as that of Chronic Traumatic Encephalopathy (CTE)—a progressive degenerative brain disease," it said.
A photograph of Gifford during his NFL days has become one of the most famous snapshots from the sport. Taken during a 1960 game at Yankee Stadium, Gifford is shown unconscious on the field after a hard hit by the Philadelphia Eagles' Chuck Bednarik. Gifford was diagnosed with a concussion and sat out the entire 1961 season to recover.
"We have great respect and sympathy for the Gifford family," the Giants said in a statement Wednesday afternoon. "We all miss Frank dearly. We support the family's decision to contribute to the discussion and research of an issue we take very seriously."
The effects of head injuries sustained on the field have been increasingly under the radar as of late. The deaths of several famous former players, including Junior Seau and Dave Duerson, have been tied to CTE. In 2013, NFL legend Tony Dorsett announced that he had been diagnosed with signs of CTE. 
"It is with the deepest sadness that we announce the sudden passing of our beloved husband, father and friend, Frank Gifford," the family said at the time of his death. "Frank died suddenly this beautiful Sunday morning of natural causes at his Connecticut home."
"We rejoice in the extraordinary life he was privileged to live, and we feel grateful and blessed to have been loved by such an amazing human being," it added. "We ask that our privacy be respected at this difficult time and we thank you for your prayers."
He and Kathie Lee married in 1986. They share two children—son Cody, 25, and daughter Cassidy, 22.
Related:
Remembering the Late Frank Gifford