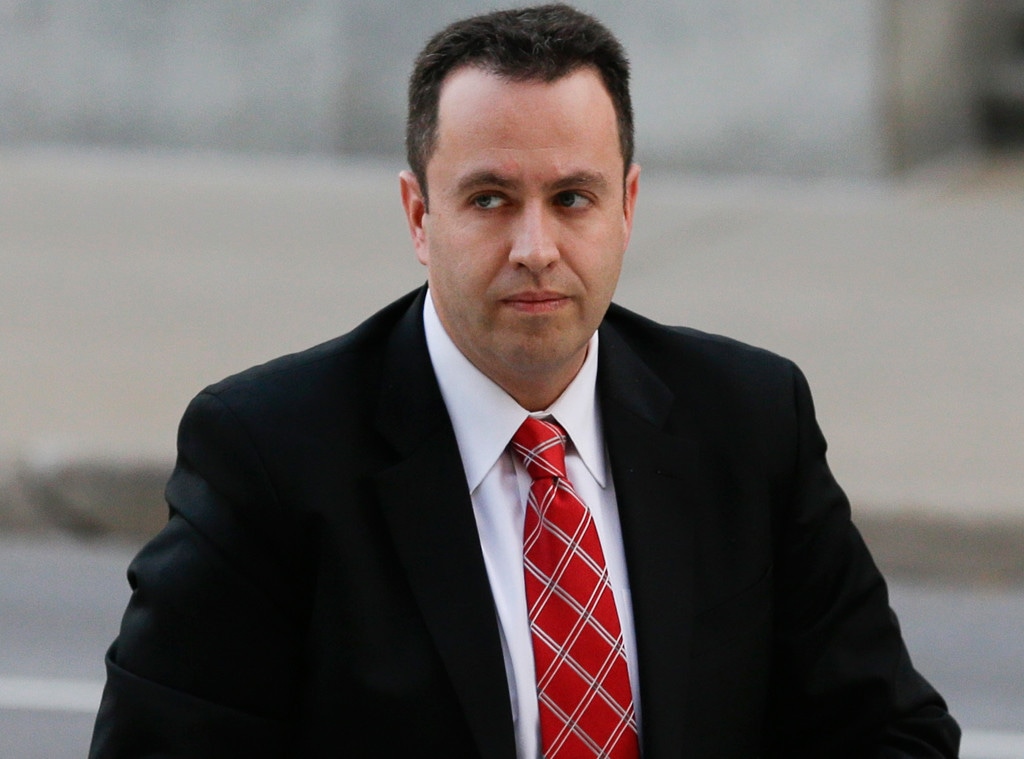 AP Photo/Michael Conroy
E! News can confirm that Jared Fogle and now ex-wife Katie Fogle have finalized their divorce.
Just days before, the former Subway spokesperson was sentenced to 15 years in prison for child pornography and traveling across state lines to have sex with minors. Divorce documents obtained by E! News state that Katie will receive a $7 million settlement and sole legal and physical custody of their two children.
The Fogles married in 2010 and are parents to 4-year-old son Brady and a 2-year-old daughter, Quinn—whom Jared had originally petitioned to be able to see.
However, Katie's lawyer argued against his request, stating in the divorce filing, "Father is an admitted pedophile and consumer of child pornography. The potential risk that Father poses to the children is both obvious and unacceptable."
In order to help them transition into no longer seeing their father during his 15-year incarceration, Katie has allowed her children to speak on the phone with him a couple times a day.
Per the court documents, Katie filed for divorce on Aug. 19 and lists the date of separation as the date of the filing—the same day Jared confessed to the child pornography and sexual acts with minors.
PatrickMcMullan.com via AP Imag
"Obviously, I am extremely shocked and disappointed by the recent developments involving Jared. I am in the process of seeking a dissolution of the marriage," Fogle said in a statement at the time. "My focus is exclusively on the well-being of my children. Neither I nor my family will have any further comment on the matter. I appreciate respect for my family's privacy during this difficult time."
Meanwhile, Jared, 38, was sentenced to 15 years and 8 months (188 months total) in prison after pleading guilty to possession and distribution of child pornography and traveling across state lines to engage in commercial sex acts with a minor. He won't be eligible for parole for 13 years.
According to the U.S. Attorney's Office in Indianapolis, the Indiana native also agreed to pay $1.4 million in restitution to the 14 victims, eight of them still minors, who were involved in the porn ring that the TV personality was involved in. He'll also forfeit assets of $50,000.
Upon his release, he will also have to register as a sex offender, have his digital devices monitored throughout a lifetime of supervised release and pay a $175,000 fine.