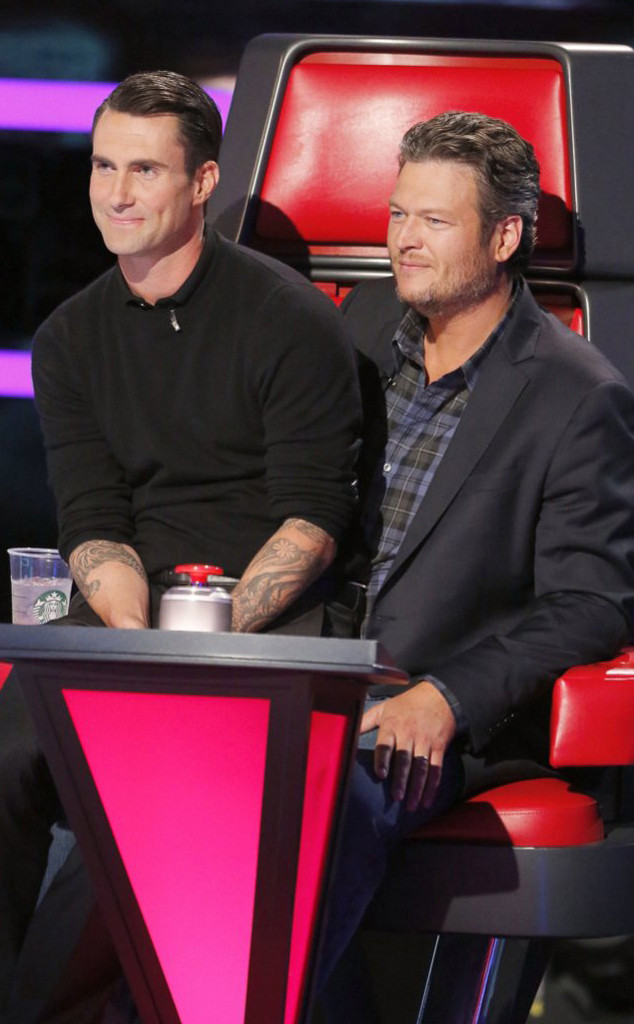 NBC
Move over, David Beckham!
Adam Levine proved that his bromance with Blake Shelton is stronger than ever when he paid his Voice co-coach a sweet compliment tonight. The Maroon 5 frontman, and former Sexiest Man Alive title-holder, told E! News' Sibley Scoles that his bestie deserves to snag that People cover one day.
"Listen, as far as I'm concerned, he is the Sexiest Man Alive. People magazine doesn't know all. They don't know the Blake I know. If they did, he'd be on the cover," he told us.
"I think he's going to get it someday. I just think you've got to work hard at it like I did," Levine laughed. "Just don't get down. I know that it's his No. 1 priority in life, so as long as he keeps working hard and being sexy-ish, like he kinda is with his thing, I think they're going to come to him. They're going to call him one day and be like, 'Blake, you're welcome. Here it is. You are now the Sexiest Man Alive. Country or no country. This is your country.'"
How precious is that? So sweet.