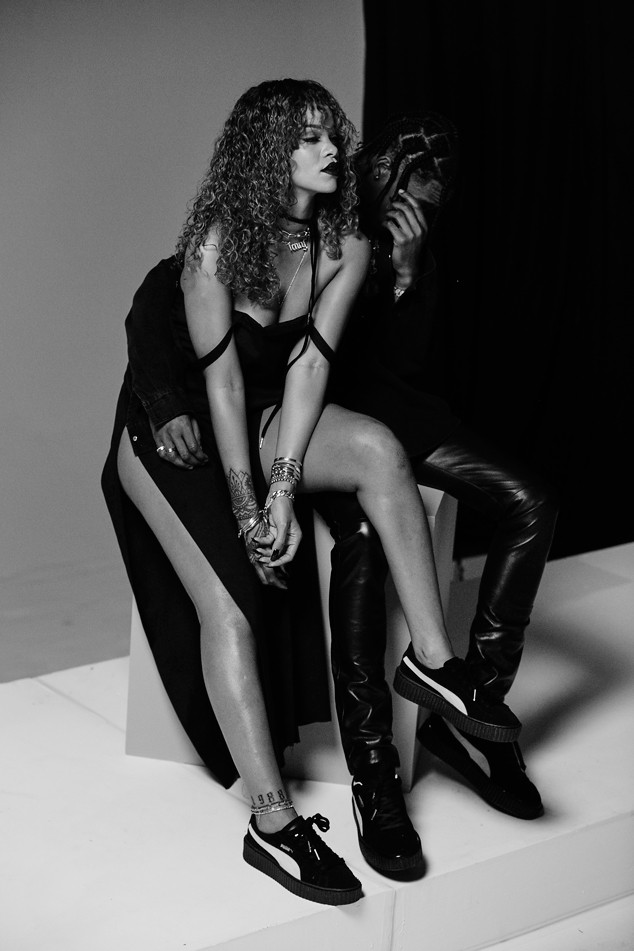 PUMA by Rihanna
Rihanna's hittin' the road&mdashh;and she's taking her man with her!
The "Bitch Better Have My Money" singer just announced that she's launching a worldwide tour for her upcoming album, Anti, and she's got several famous faces joining her.
RiRi's boyfriend Travis Scott will be on tour with her as the opening act for the North America leg, while The Weeknd and Big Sean will be headed to Europe for that portion of the tour.
The Anti World Tour begins on Feb. 26 in San Diego at the Viejas Arena and the final North American date will be on May 7, back in California, at Oakland's Oracle Arena.
Later in April, the Grammy-winning songstress will travel to Europe for her two-month stint there.