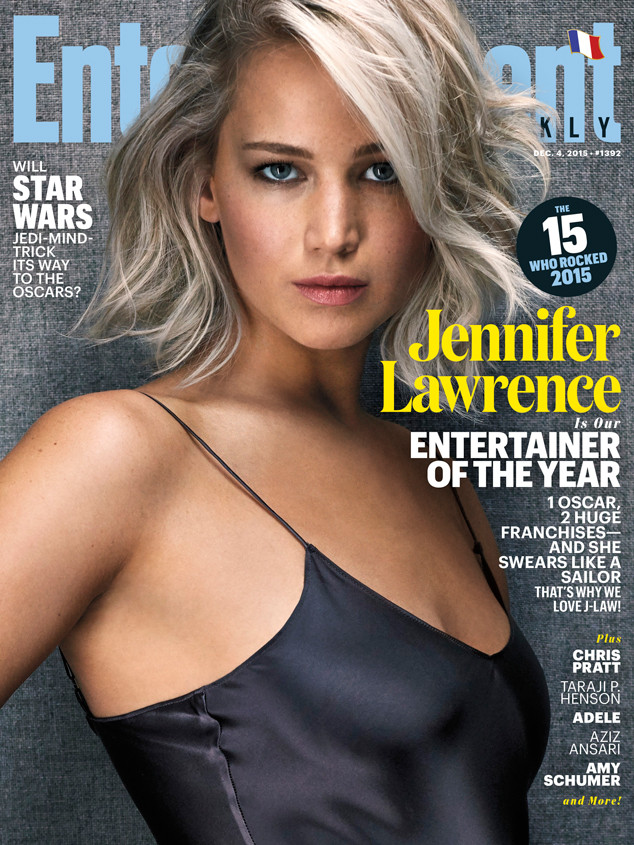 Entertainment Weekly
Jennifer Lawrence has yet one more title to add to her never-ending list of accomplishments! Entertainment Weekly just announced the 25-year-old actress as their 2015 Entertainer of the Year.
Sitting down with the publication, Lawrence opens up about life after her rise to immense fame, how she's learned to protect herself and where she sees her career headed in the future now that The Hunger Games are officially behind her.
"I can speak from personal experience. People start to feel a lot less guilty when you become bigger or have more money," she explains. "People feel less guilty because it's like stealing a Snickers from Duane Reade [drugstore]. People forget about the personal drain or attack that you feel."