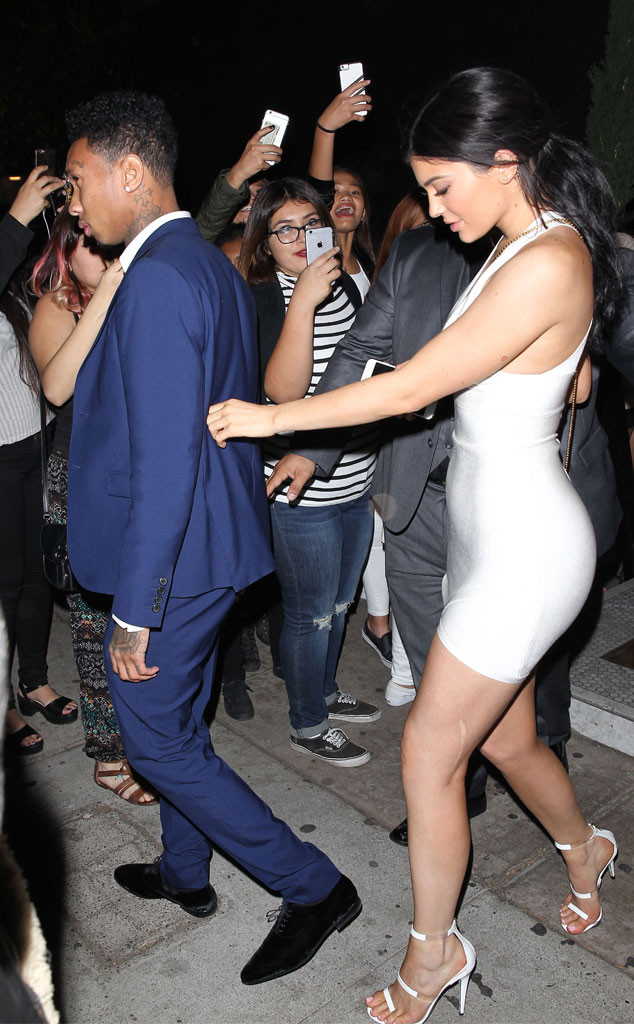 Maciel-Roger/AKM-GSI
Kylie Jenner and Tyga may have been on the outs last week, but it looks like someone had a change of heart.
The former couple stepped out together after the 2015 American Music Awards Sunday night to attend Justin Bieber's after-party and were photographed leaving with each other, sparking even more speculation that these two lovebirds have decided to give the relationship another go.
So what changed Kylie's mind? Well, according to a friend close to the duo, Kylie "never really wanted to end it with Tyga, but she was getting advice from her older and wiser sisters on what to do."
The source tells E! News she "thought the plan would work and he would be begging her back, and he was. Kim [Kardashian] and Khloe Kardashian were telling her she needs to make him respect her and always make him be a little more into her than she is him. And it worked like a charm."