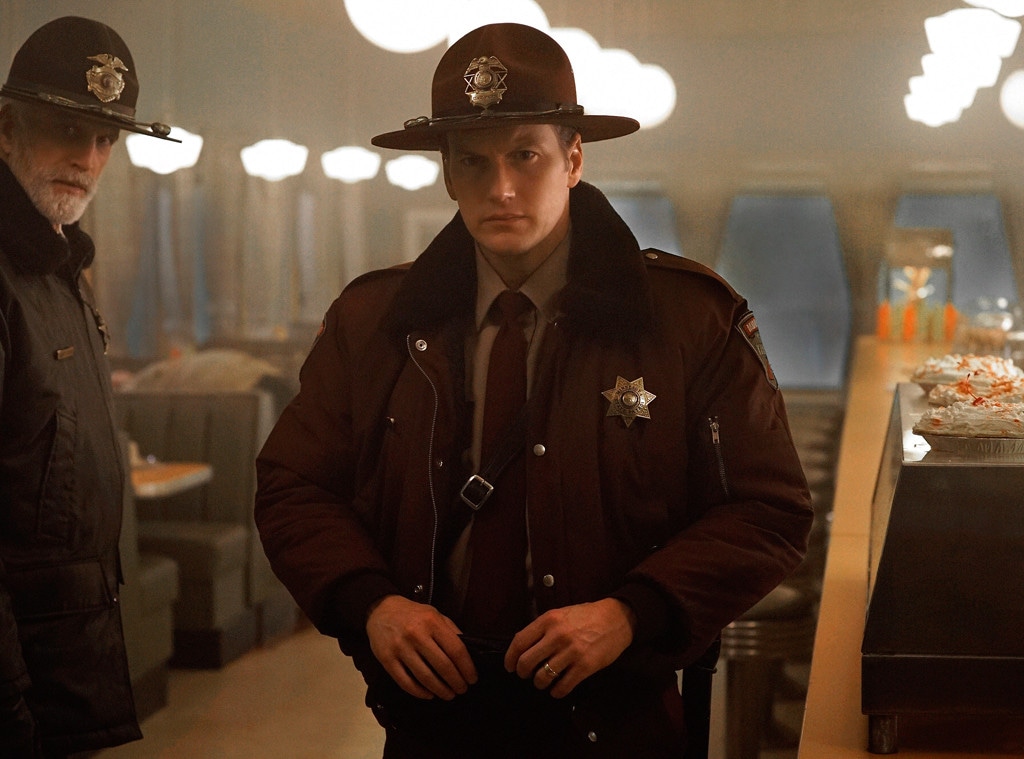 Chris Large/FX
You betcha this is the best news you'll be receiving today.
Fargo has been renewed for a third season by FX, the network announced on Monday. Currently in its second season, Fargo is one of the most critically acclaimed shows on TV, creator Noah Hawley will once, with executive producers Warren Littlefield, Joel & Ethan Coen, and John Cameron also set to return.
"Year two of Fargo is an extraordinary achievement and, given Noah Hawley's masterful storytelling, we can't wait to see where the third, all-new version of Fargo takes us," Eric Schrier, Presidents of Original Programming for FX Networks and FX Productions, said in a statement. "Our thanks to Noah, Warren, Joel & Ethan, John and our partners at MGM Television for making Fargo such a memorable and rewarding journey."
Set in 1979, season two stars Patrick Wilson as Lou Solverson, the character played by Keith Carradine in season one, when he was a young state trooper. Ted Danson, Kirsten Dunst, Jesse Plemons, Jean Smart and Jeffrey Donovan also star.
When E! News chatted with Hawley before the season two premiere, he talked a bit about season three, revealing it would once again be a new cast.
"I think it would be a new cast," he told us. "We jump around in time a little bit and I don't think we would be going deep period, but I can't say for sure yet. I like the idea that if there a natural place for a crossover, that's always fun to play with. But it's going to stand on its own. I love the idea that you can watch it all in chronological order, you can start with year two, you can then watch the movie and then you can watch the first season, the idea that it's modular in some way is really interesting to me."
Still, fans should expect to see some nods to seasons one and two, with Hawley saying, "I think it's always nice if there is some connection between the years, whether it's an important connection or an insularly connection. It's nice if that connection can be laid in."
Fargo airs Mondays at 10 p.m. on FX.