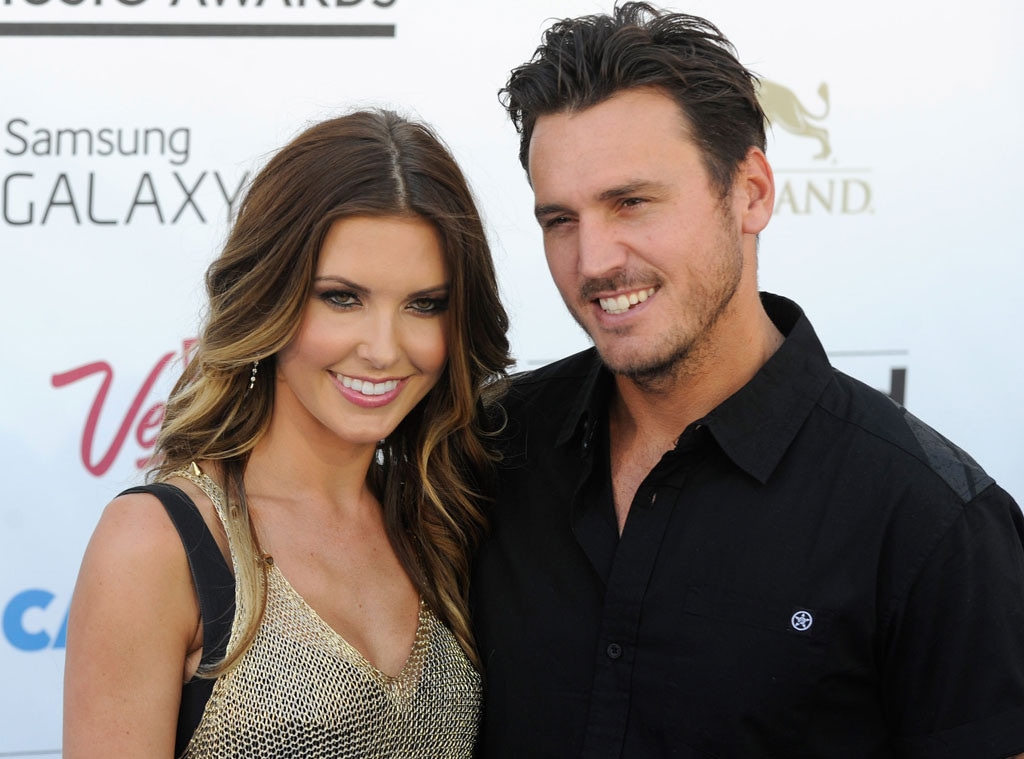 David Becker/Getty Images
Congrats to Audrina Patridge and Corey Bohan!
The 30-year-old reality star, who rose to fame as a cast member of The Hills, and the 33-year-old professional BMX dirt bike rider are engaged, her rep confirmed to E! News on Saturday. The two have dated on and off since 2008 and he appeared on several episodes of the MTV show. Patridge is the last unmarried main star of the series.
People magazine quoted Patridge as saying Bohan proposed to her on Friday night at the Summit House in Orange County, California, after asking her father first. 
Lester Cohen/Getty Images
Patridge's The Hills cast mates Heidi Montag, 29, and Spencer Pratt, 32, were the first among the show's main stars to tie the knot. The onscreen couple wed in 2009.
Kristin Cavallari, 28, who joined The Hills in season five, married NFL player Jay Cutler, 32, in 2013. She is currently pregnant with their third child.
Lauren Conrad, 29, the leading star of The Hills, wed William Tell, 35, in 2014.
Cast mate Whitney Port, 30, and Tim Rosenman, who worked as a field producer on her spinoff The City, married on Nov. 7.