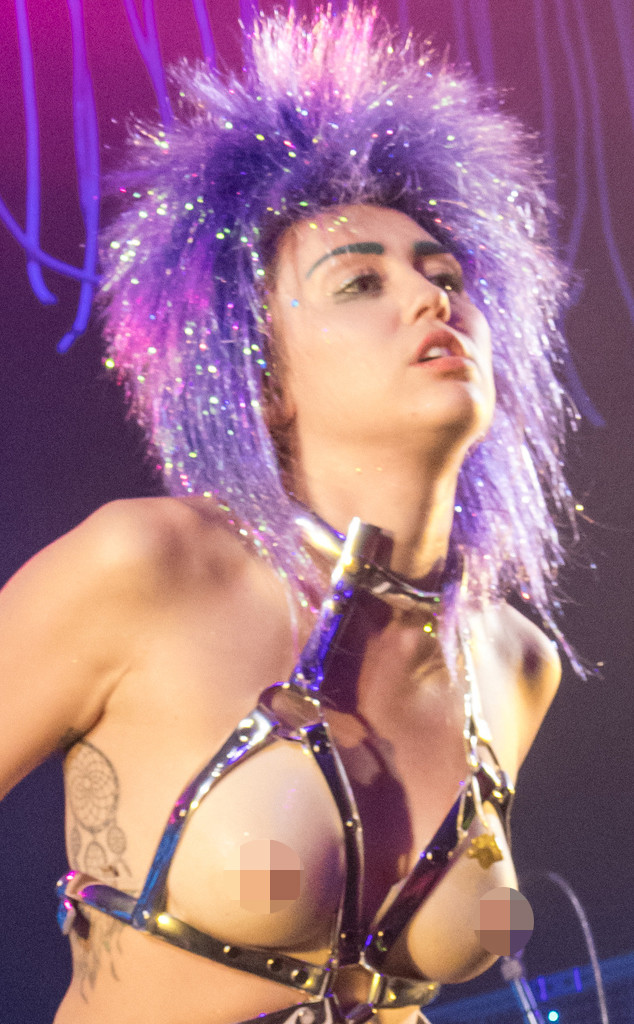 Press Line Photos / Splash News
Miley Cyrus is often unpredictable and wild with her debauchery, yet some how she can still be described as predictable.
The former Hannah Montana star kicked off her Dead Petz tour in Chicago and her costumes were decidedly predictable and typical Miley. Clad in purple wig, Miley also donned a set of fake boobs and a prosthetic penis throughout her performance. Not all of her outfit choices were entirely NSFW, as she also chose to wear a bikini (albeit barely there) and leotard and suit jacket.
But it wasn't your average, run-of-the-mill jackets; instead of lapels Miley had the letters "D" and "O" for her song, "Dooo It." She also wore a full-body sun costume and moon boots that were reminiscent of some of her over-the-top costumes during her MTV Video Music Awards hosting gig.