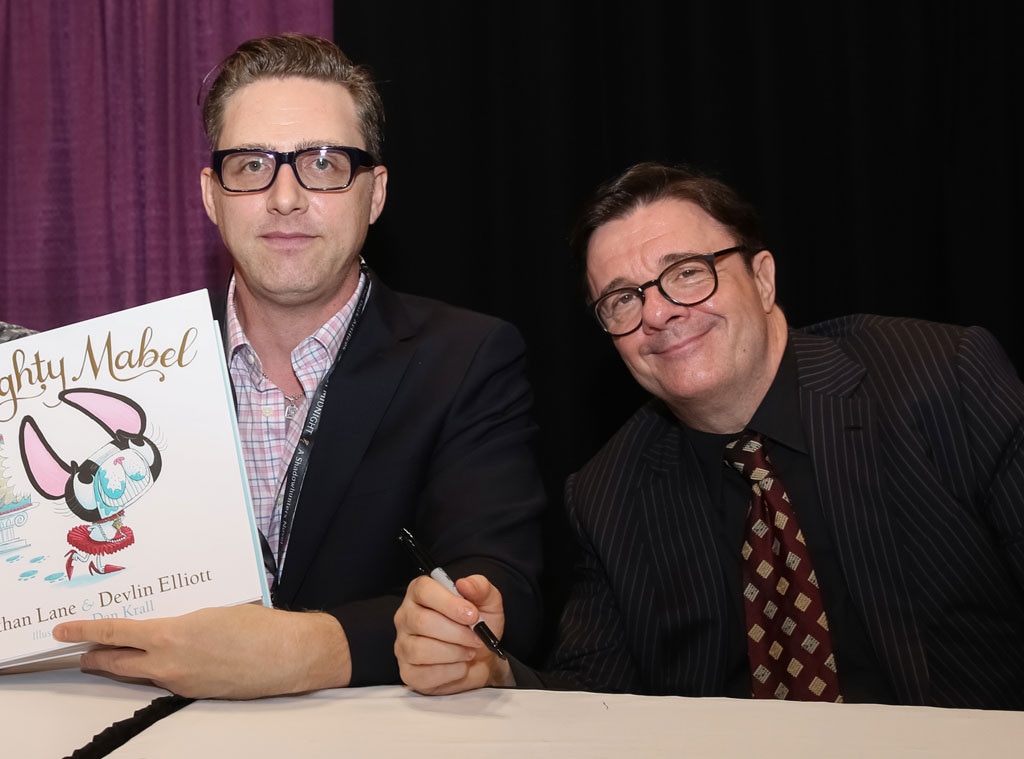 Brent N. Clarke/FilmMagic
After nearly two decades of dating, Nathan Lane has finally tied the knot to Devlin Elliott. 
The 59-year-old Tony winner wed his longtime partner, producer and playwright Elliott, in "a small ceremony in New York City" at City Hall on Tuesday, People confirmed. 
Together, the newly married couple shares 9-year-old French bulldog, Mabel, about whom they've written a children's book called Naughty Mabel. 
"She's become our version of a child," Elliott told USA Today of their beloved pet. "Really all she wants is for you to pick her up and hold her like a baby."
Just before The Producers star began dating Elliott, he iconically told an Us Weekly reporter who asked if he was gay, "I'm 40, single and work a lot in the musical theater. You do the math."
After years of speculation over Lane's sexual orientation, the Broadway star famously confirmed he was gay in 1999, though he had already told his family many years before at age 21. 
"I just assume a lot of people know," Lane told The Advocate 16 years ago. "It's never been something I kept a secret."
However, the killing of 21-year-old Wyoming college student Matthew Shepard that year drove the longtime public figure to declare his orientation for the sake of others in the LGBT community. 
"If I do this story and say I'm a gay person, it might make it easier for somebody else," Lane told the magazine. 
Congratulations to the happy couple!
Watch:
John Legend's Wedding Gift for Kim & Kanye