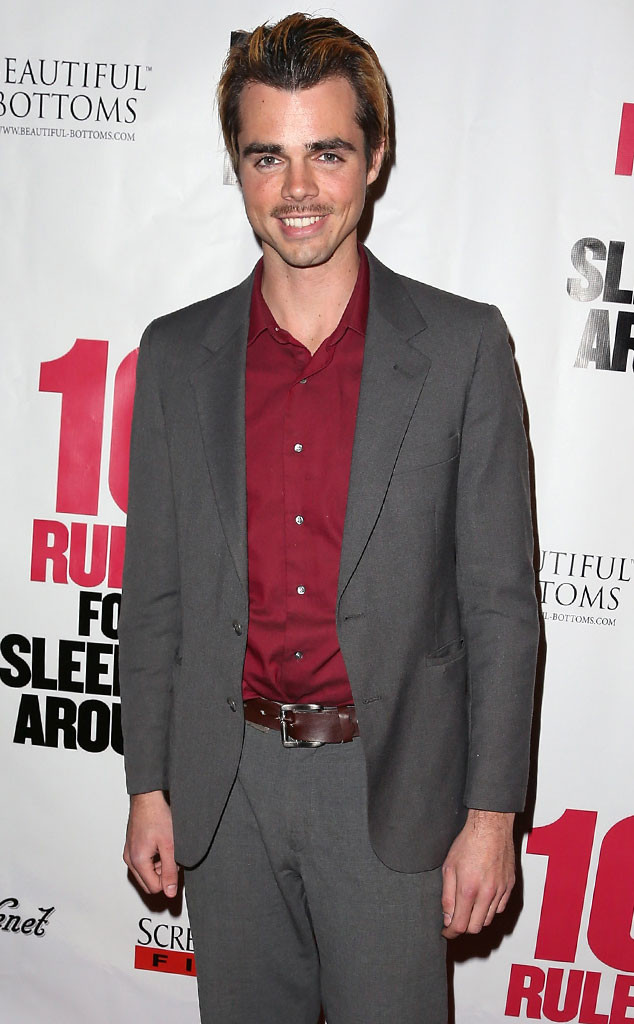 David Livingston/Getty Images
Reid Ewing, who has played Haley Dunphy's on-and-off boyfriend Dylan Marshall on ABC's Modern Family since its first season in 2009, has opened up about his struggle with body dysmorphia and addiction to plastic surgery in a Huffington Post blog post published Thursday.
"Body dysmorphic disorder is a mental illness in which a person obsesses over the way he or she looks. In my case, my looks were the only thing that mattered to me. I had just moved to L.A. to become an actor and had very few, if any, friends," he explained at the beginning. "I'd sit alone in my apartment and take pictures of myself from every angle, analyzing every feature."
Ewing got his first procedure in 2008, when he received cheek implants at age 19. "I genuinely believed if I had one procedure I would suddenly look like Brad Pitt," the actor, now 27, wrote.
During his two-week recovery, Ewing had to wear a full facial mask and take painkillers. The cheek implants were "nothing like I had expected," he wrote. "The results were horrendous." During that time, he left L.A. and headed to Joshua Tree. "My face was so impossibly swollen."
According to Ewing, after undergoing cosmetic surgery, the lower half of his cheeks "were as hollow as a corpse's, which, I know, is the opposite of what you'd expect, as they are called cheek implants. They would be more aptly called cheekbone implants." He went to see his doctor several times "in a frenzy," but the plastic surgeon, he said, "kept refusing to operate on me for another six months, saying I would eventually get used to the change. I couldn't let anyone see me like this, so I stayed in complete isolation. When I went out, people on the street would stare at me, and when I visited my parents they thought I had contracted some illness."