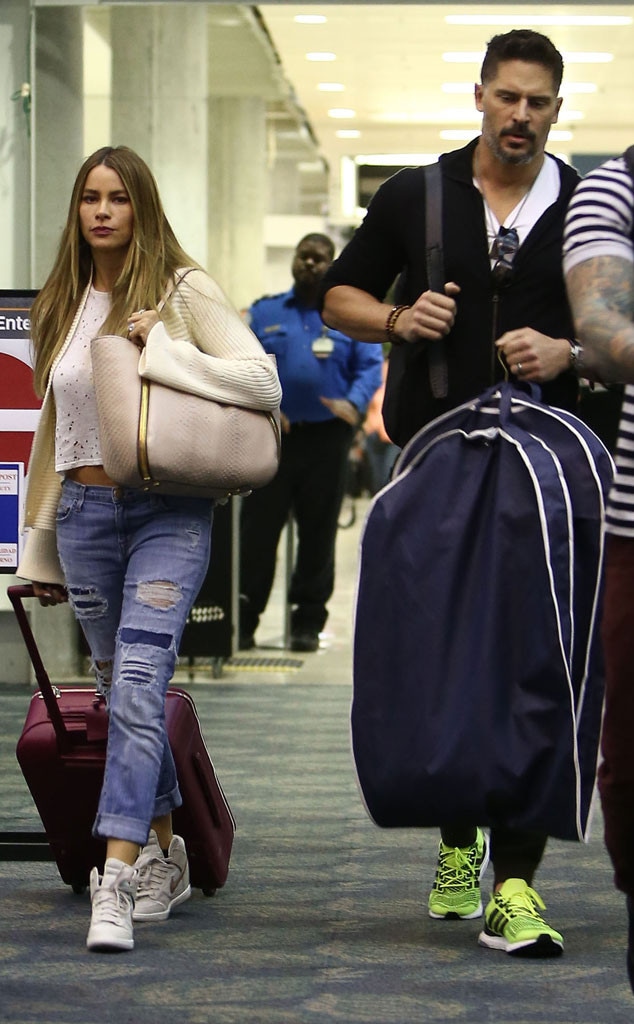 MiamiPIXX/VEM/SBMF/FAMEFLYNET
Sofia Vergara and Joe Manganiello's wedding weekend has officially begun!
E! News has learned that the famous duo welcomed their many friends and family to Florida Thursday afternoon with a stunning cocktail party on a private beach at The Breakers Palm Beach.
We're told that the gathering was mostly family members and that more guests (including the duo's many famous friends) are expected to arrive before the nuptials this weekend.
The future Mr. and Mrs. Manganiello's wedding weekend is sure to be an event that family and friends will be bragging to their pals at home about, especially considering the fact that no lavish detail has been spared.
Over 100 hotel rooms have been booked for the wedding party, we're told, and 50 private homes on Palm Beach have been rented out for the celebration.
The lucky invitees will have the check their cellphones at the door before entering the extravagant parties all weekend—Say what?! No selfies?!—but they'll sure to be distracted by the many live musical acts that are slated to perform during the wedding.
The 43-year-old bride opened up about the upcoming special day during a recent interview with Martha Stewart Weddings and joked that she already knows exactly how long it will take to get ready.
Watch:
Is Sofia Vergara on a Pre-Wedding Diet?
"I have it down to a science," she spilled to the mag. "I know it will take me two hours."
The Modern Family beauty added, "I want a wedding where the guests are going to have fun…It's about creating memories that you're always going to cherish. That's what's important."
There's one more thing that Vergara mentioned being crucial for the wedding day: desserts!
"Cake is my favorite thing. So the cake table is going to be super special, a big wedding cake and lots of desserts." Sounds like it's going to be an unforgettable weekend!