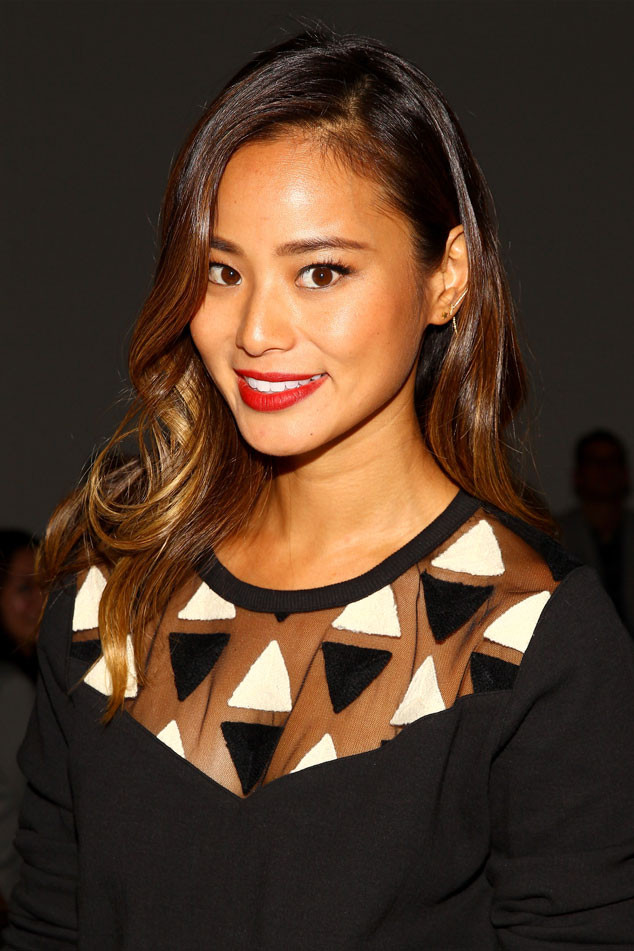 Astrid Stawiarz/Getty Images for NYFW: The Shows
Jamie Chung once revealed that she is hyper-diligent about making sure that her skin is moisturized at all times. The more that we started gathering tips on the subject from celeb makeup artists and other beauty insiders (who always happen to have supple skin), the more apparent it became that face oils are the game changers we've been looking for.
With a variety of formulas aimed at anti-aging, hydrating and other needs, it actually makes a lot of sense to mix the concentrated serum in with the products you're already wearing every day—like your foundation or moisturizer. To combat cooler temperatures that make your skin extra thirsty, instantly upgrade your makeup and skin care with a few drops of oil for a custom elixir tailored to your immediate needs.
Although there's not a right or wrong equation for what to use with what, here are a few industry-tested combos that you need to know about.