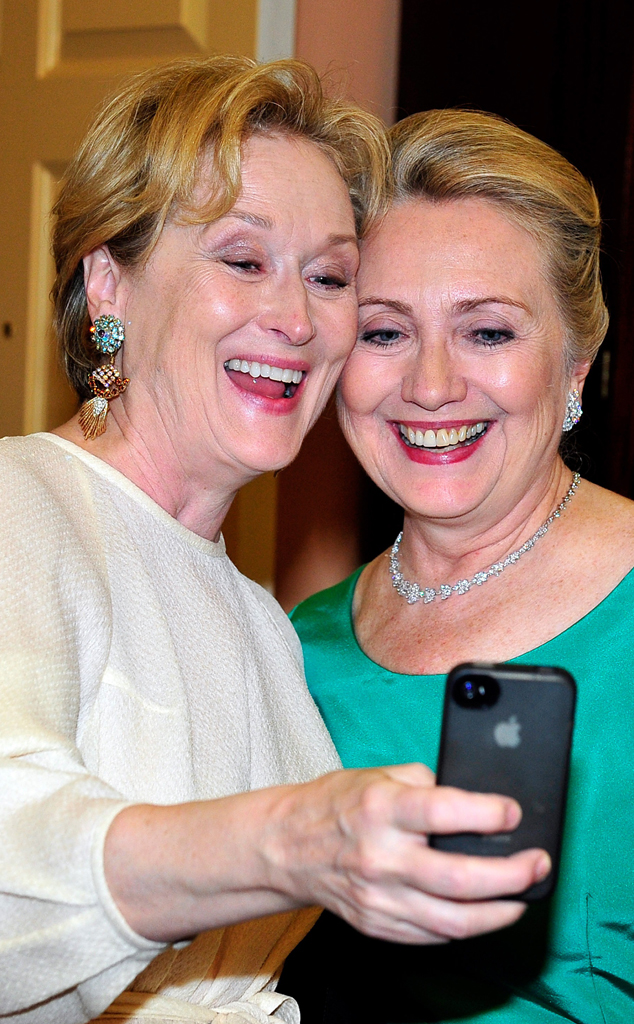 Ron Sachs - Pool/Getty Images
If democratic presidential candidate Hillary Clinton had any say in who played her in a movie, she knows exactly who she would pick. So, who is Hillary's Choice?
None other than 19-time Oscar nominee Meryl Streep!
During a hot seat round of questioning on Live with Kelly and Michael, Kelly Ripa and Michael Strahan posed a series of personal questions to the new grandmother—one of them being who she would elect to portray her in a film about her life.
"Well, Meryl Streep, of course," she answered with little hesitation. It's a perfect choice, considering it would be fitting to have one of Hollywood's greatest players portray an equally iconic political force.
In addition to the revelation, Clinton shared a number of other personal details, including the fact that chocolate is her guilty pleasure and singing "badly, but enthusiastically" is her hidden talent.
When you're resume is as packed as Clinton's is, you're not required to sing on key.