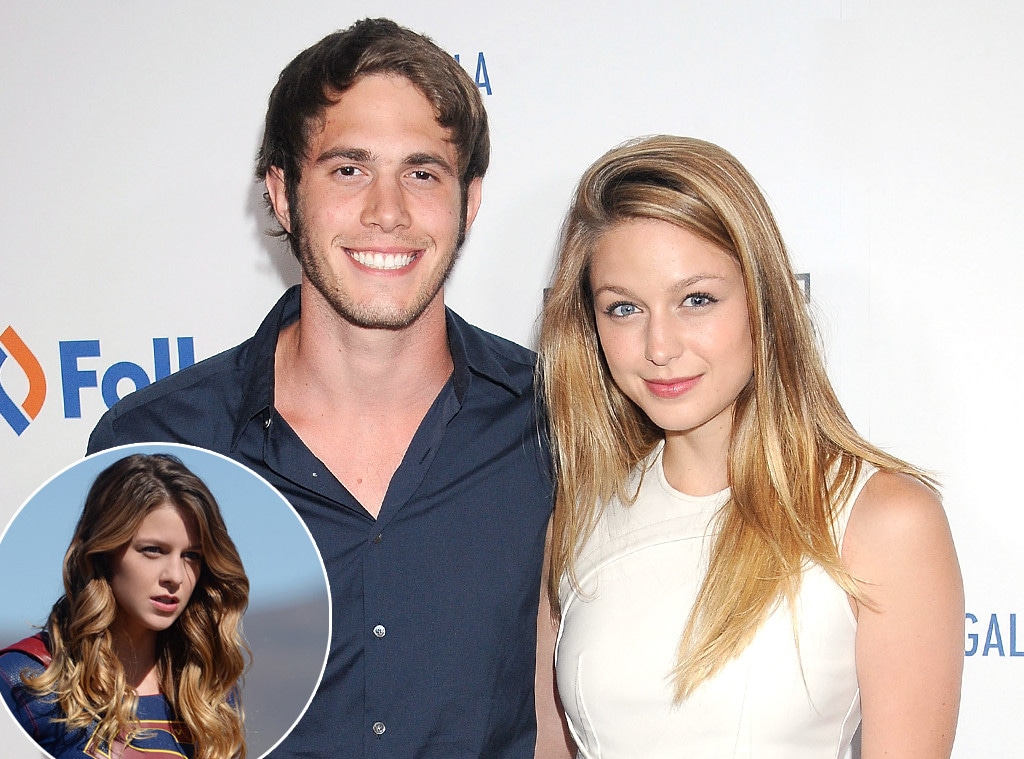 Gregg DeGuire/WireImage/CBS
Who better to woo Supergirl than the man behind the scenes who knows her best?
Supergirl is setting the stage for a Glee reunion of sorts by bringing Melissa Benoist's real-life husband—and former co-star—Blake Jenner aboard as a potential love interest for Kara, E! News has confirmed.
Blake will play Adam Foster, a mysterious figure from Cat Grant's (Calista Flockhart) past whose presence in National City throws Kara's relationship with her boss for quite a loop. While in town, he and Kara find themselves developing a surprising relationship. Set for multiple episodes, Blake's first appearance will be in early 2016.
Melissa and Blake met on the set of Glee after they both joined the cast in 2012 as off-and-on love interests Marley and Ryder, respectively. They tied the knot this past spring, after reportedly getting engaged in July 2013.
While the addition of Adam isn't the best sign for anyone who may already be shipping Kara and James Olsen (Mehcad Brooks), seeing sparks fly between the real-life lovebirds on screen should offer some solace to Glee fans still upset that Marley and Ryder didn't get their happy ending when Glee wrapped up.
For Melissa, though, love interests likely aren't the most important thing to her. As she told E! News recently, she'd love for her work as Kara to inspire. "I just would like her journey to be something that any person could relate to and/or be affected by and inspired by. I think part of the draw of the comic book genre is that it is a way to escape and be inspired by something and be something greater than yourself: A strong being that can accomplish the unthinkable," she said. "But also what I love about her is that she struggles and the ebb and flow of her life is really human. I just hope that people can relate to it."
What's more relatable than falling in love?
TVLine first reported the casting news.
Are you looking forward to Blake joining his wife on her show? Sound off in the comments below!
Supergirl airs Mondays at 8 p.m. on CBS.
Watch:
"Supergirl" Costume Makes Stars Flip!