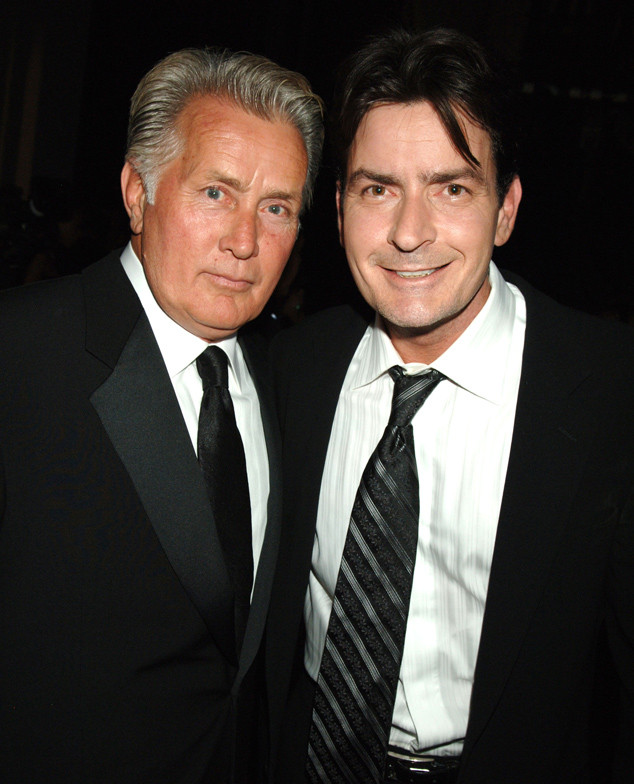 Jeff Kravitz/FilmMagic
Martin Sheen was a champion of the HIV virus long before his son, Charlie Sheen, publicly announced his HIV-positive diagnosis. Now, the Hollywood veteran is opening up about his son's courage in revealing his longtime struggle.
During the eighth annual CME Group's Global Financial Leadership Conference held Tuesday, the Golden Globe winner took a moment at the podium to share a few thoughts about his son's recent statements.
"He had been leading up to this sort of story for several months, and we kept encouraging him to do it," the father said as he addressed the crowd, according to a report by the Naples Daily News. "He kept backing away and backing away because it was like going to his own execution, I guess."
"It was the most difficult thing he'd ever done," Sheen shared. "And he kind of sealed it when he called Matt Lauer last week and asked if he could go on."
While his father knew the conversation was a long time in the making, he didn't know if Charlie would make the announcement until he actually sat down with Today's Matt Lauer.
"We didn't know until he walked on the set this morning that he was going to do it," the dad revealed. "I saw him Saturday night, my wife and I went to see him, to make sure he knew we were behind him, and if he wanted me to go, I would have canceled this event. He said, no, this was his and his alone."
The 75-year-old shared what it was like for him as a parent to watch his son speak up for the first time.
"This morning, as I watched him alone, reveal his deepest, darkest secret, I couldn't believe the level of courage I was witnessing, and that it was my son," he said. "I left him a message, and I said that if I had that much courage, I would change the world."