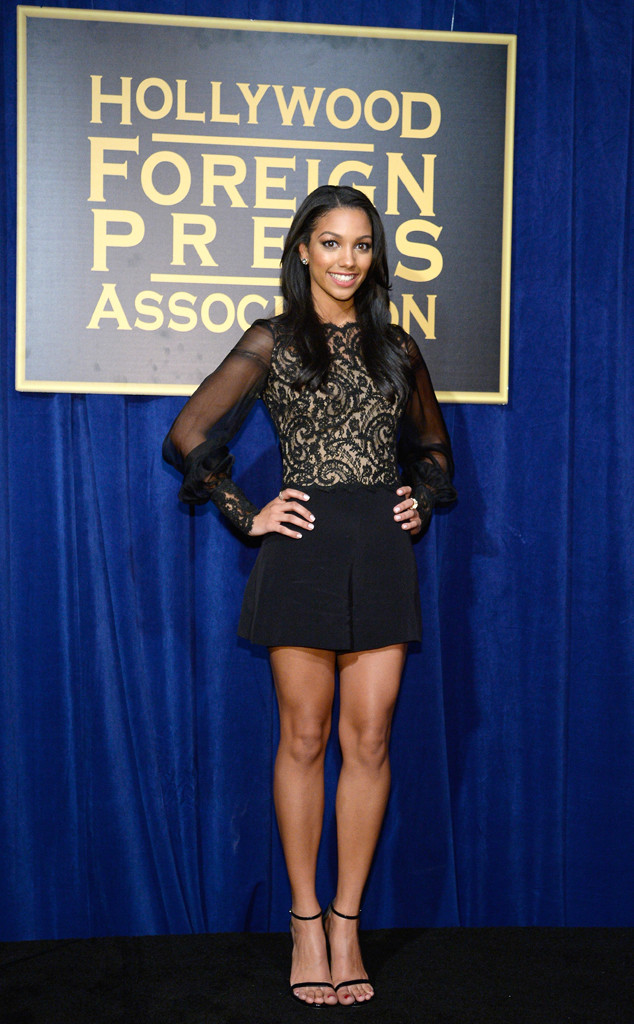 Kevork Djansezian/Getty Images
Jamie Foxx is one proud papa.
The actor's 21-year-old daughter Corinne Foxx has been named Miss Golden Globe 2016 by the Hollywood Foreign Press Association.
"Throughout the years I've grown up watching my dad establish himself as a well-respected actor," Foxx said during a party hosted by the HFPA and InStyle in West Hollywood tonight. "I'm honored that HFPA has given me the opportunity to now share the same stage where he's been recognized for some of his greatest accomplishments."