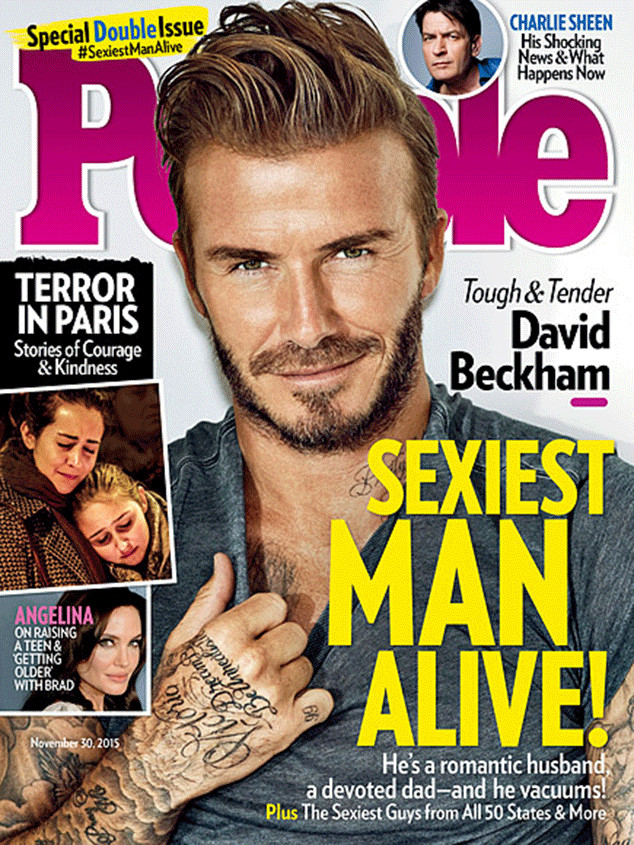 People Magazine
In case there was ever any question, Victoria Beckham is one lucky lady!
The fashion designer's hubby David Beckham has been given the coveted title of People magazine's Sexiest Man Alive for 2015! But of course, the publication didn't just give a friendly announcement with some drool-worthy pictures of the former soccer stud. No way.
It was a day full of teasers before finally revealing which hunk they chose on tonight's episode of Jimmy Kimmel Live! After playing a guessing game with the audience, who asked questions to the masked Sexiest Man Alive, it was revealed that the tattooed hottie snagged the title.
"I saw it about an hour ago for the first time. Yes, I have," the athlete responded when asked if he's seen the cover, and added that it's "the best moment of my career."