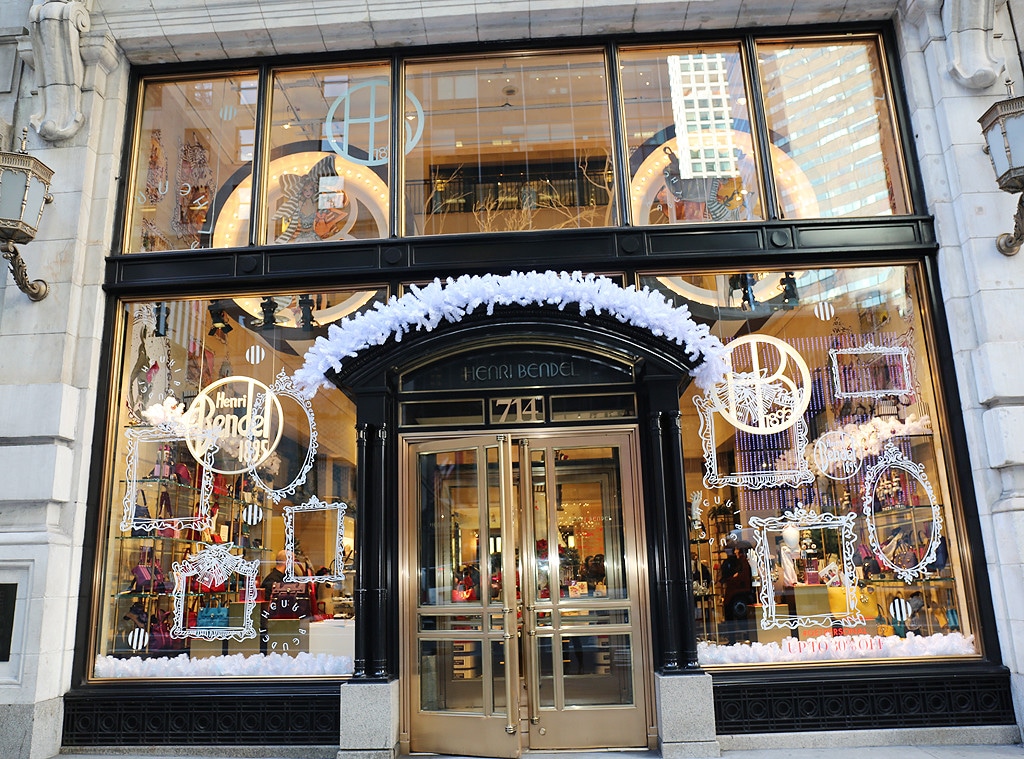 Jennifer Cooper, E! Entertainment
For some, the holiday season begins the day after Thanksgiving. And for others, it kicks off when Henri Bendel unveils their ornate holiday windows.
Each and every year, the famed Manhattan store brings the best of the holly jolly spirit (along with some pretty tempting designer duds) to fill its exquisite festive displays throughout the store, and the window exhibits are the pièce de résistance. And this year is no different, with the masterminds at Henri Bendel, as the creative team's been hard at work for nearly eight months (read: since around March!) to bring to life this year's sparkling installation.
And lucky us, E! News chatted with Henri Bendel Creative Director, Pina Ferlisi, about the elaborate design process behind the displays. So without further ado, read on to her what she had to say:
Jennifer Cooper, E! Entertainment
What was your inspiration for this year's holiday windows?
We are celebrating our 120th anniversary this year and our 20th anniversary with our illustrator Izak Zenou. We are a brand about whimsy and sophistication. The holiday windows this year reflect that personality. We were inspired by the Belle Epoque style transported to Fifth Avenue – combined with modern artistic elements like the architectural tree and whimsical charm of Izak's illustrations.
How many people are involved in this process?
We have a core visual team and then we hire freelance artists and carpenters and design students that help to make it happen. 
Jennifer Cooper, E! Entertainment
How long is the process?
From concept to execution it takes six to eight months.
Describe the design process from start to finish.
I meet with my team in April and we start to brainstorm. We always start at the heart of what is Henri Bendel to our customer. Then the team puts together concept boards that start to bring the story to life. Then we build prototypes and test our concepts and finally we install everything over a three to five day period.  
How do you come up with the concept?
Our concepts are based on our iconic vision for the brand – always with a wink. It is about quintessential New York style. Not taking yourself too seriously but with a chic and sophisticated sensibility.
Jennifer Cooper, E! Entertainment
What's your favorite part of this years' display?
I love the staircase and tree in the main window. We looked at the Guggenheim museum and the way the modern pairs with the historical. And of course I love all the Izak illustrations.
Name a few shop-able items did highlighted throughout the display.
Mini handbags are happening in a big way, and we have them sprinkled throughout. We have Izak phone cases and cosmetics accessory bags that are fun and easy gifts. You will always find something in our iconic brown and white stripe from gifts to handbags and of course they are all wrapped in our signature gift boxes and shopping bags.