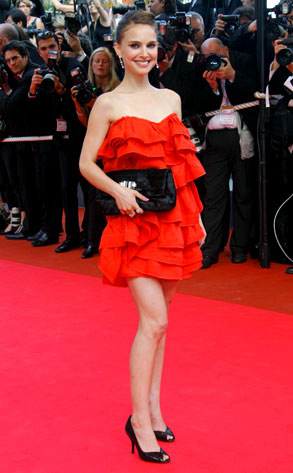 AP Photo/Evan Agostini
Natalie Portman is a sole sister no more.
Proving that not even celebrities are immune to the country's economic crisis, the actress' vegan shoe line of less than a year, the Natalie Portman Collection for Té Casan, has closed up shop, making it even more of a limited edition than expected.
The critter-free line of footwear, announced by the longtime vegetarian back in January, was launched in February of this year to the delight of animal-loving fashionistas, but not so much to the credit-crunched masses—each pair retailed on average for $200.
However, Portman's line didn't fail on its own merits. Instead, it was a casualty of the folding of its parent company, Té Casan, which closed up shop for good last month.
The company's website, too, has wasted no time in closing down. It's unclear whether Portman will seek to continue her vegan venture with another partnership.