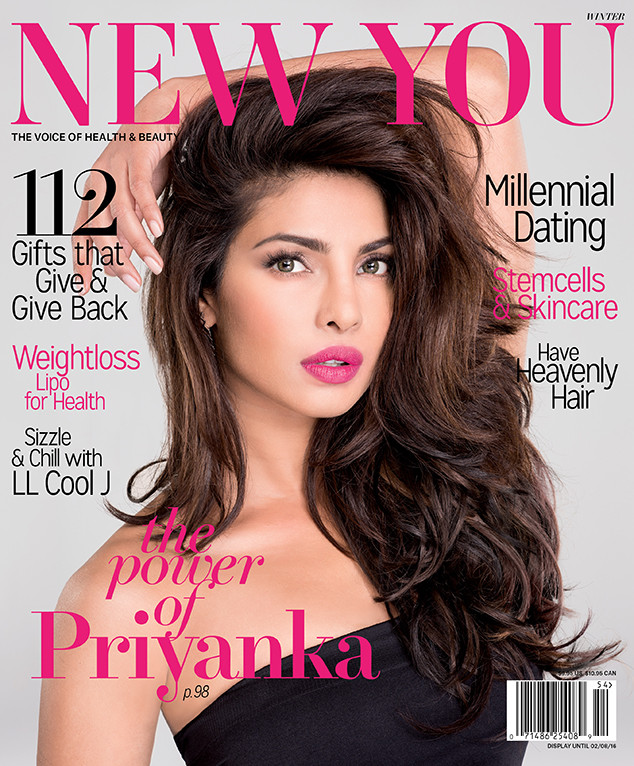 Andrew Macpherson for NEW YOU magazine
Priyanka Chopra takes no prisoners in Quantico—that is, unless the job requires it.
The same can be said for the Bollywood beauty in real life. The actress' personal experiences helped prepare Chopra to play rookie FBI agent Alex Parrish on the hit ABC series. Framed for a bombing at Grand Central Station, her character enlists former classmates to help clear her own name and track down the real terrorists.
Though Chopra is a megastar in her native country, she has a lot to prove as the first-ever South Asian woman to headline an American network drama. "I come from a really small town called Bareilly in India. If I can sit here today doing this interview, talking about an international TV show and almost 50 Hindi movies behind me, it can happen for anyone. I had major self-esteem issues growing up and was always very nervous and scared as a kid. I was bullied in school. But I got up one day and said, 'Enough,'" she says in the Winter issue of NEW YOU magazine, on newsstands now. "The color of my skin, the hair I have—there are so many things about me that may not be conventional. But as soon as I chose to own it and walk out the door wearing confidence, people looked at me differently."