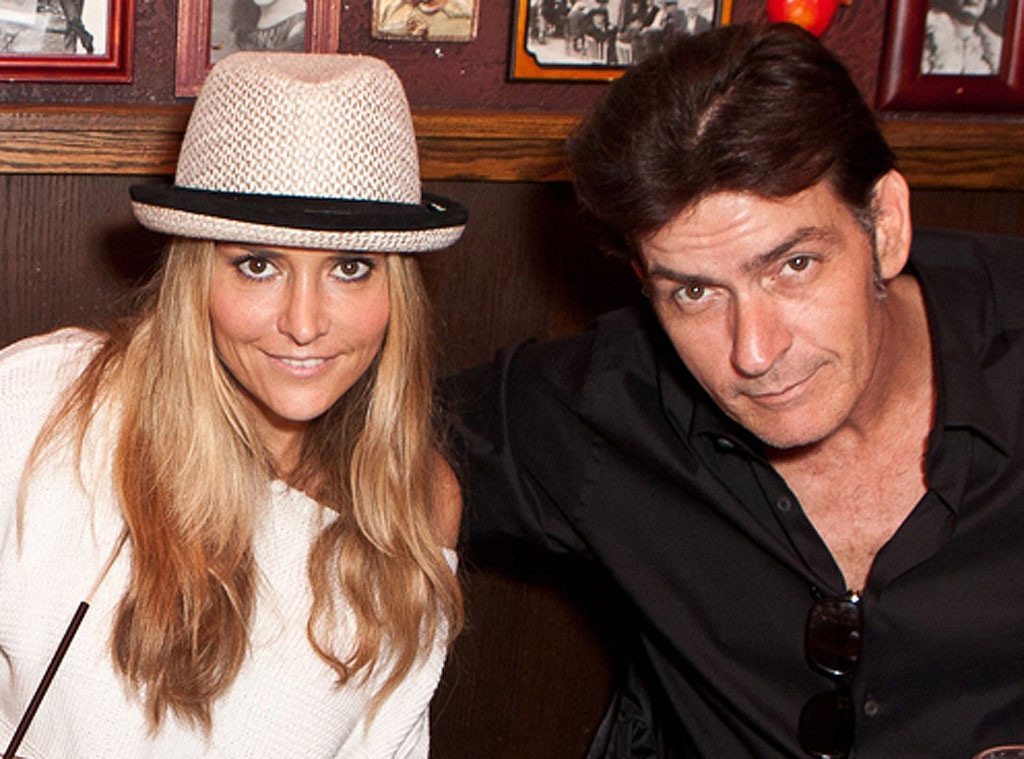 Chelsea Lauren/ Wireimage
In response to Charlie Sheen's admission on NBC's Today Tuesday that he is HIV-positive and has been for years, his third ex-wife, Brooke Mueller, released a statement regarding her own health status. "Brooke has been inundated with calls from friends and family," her spokesperson, Steve Honig, told E! News. "To put their minds at ease, Brooke can confirm that she and the boys are not HIV positive."
Brooke, 38, and Charlie, 50, were married from 2008 to 2011.
The exes have two children, 6-year-old twin sons Bob Sheen and Max Sheen.
Similarly, E! News confirmed Monday that the former Two and a Half Men star's second ex-wife, Wild Things actress Denise Richards, as well as their two daughters, Sam Sheen, 11, and Lola Sheen, 10, are not HIV-positive.
Charlie discussed his diagnosis during a live interview with Matt Lauer.
"I'm here to admit that I am in fact HIV-positive," the 50-year-old actor announced on the morning show. "I have to put a stop to this onslaught, this barrage of attacks and of sub-truths and very harmful and mercurial stories that are about me, threatening the health of so many others, which couldn't be further from the truth."
The actor said he was diagnosed "roughly four years ago" and told a select number of people that he is HIV-positive. Charlie said he decided to come forward about his condition after being "shaken down" by people he thought he could trust who extorted him "into the millions," including a prostitute who used a cell phone to take a picture of his antiretroviral medication and threatened to sell it to the tabloid media.
Charlie was still married to Brooke at the time of his diagnosis, and he said he "absolutely" called her to discuss it in 2011. "I told my oldest daughter, Cassandra, the other night," he said of his only child with Paula Profit. "I felt bad. It hit her hard but she recovered, and she's tough like her dad. She said, 'Wow.' I said, 'Sweetie, I'm sorry I didn't tell you sooner, but it didn't seem like you could do anything for me and I didn't want to burden you with all the stress.' But she's been a rock star."
The actor also appeared on Today with his doctor, Robert Huizenga, clarified rumors about Charlie's condition. "Charlie does not have AIDS," he told Matt. "AIDS is a condition when the HIV virus markedly suppresses the immune system and you're susceptible to rare, difficult cancers and infections. Charlie has none of those. He is healthy. He does not have AIDS."
(E! and NBC are both members of the NBCUniversal family.)