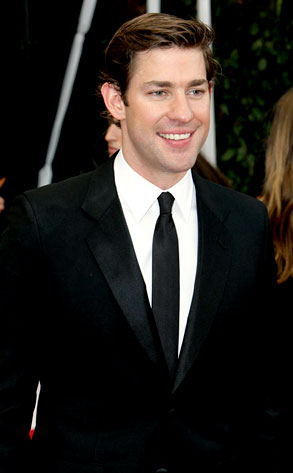 Tammy Kennedy/E! Network
Romancing Pam hasn't been the only activity keeping Jim busy after hours.
Brief Interviews with Hideous Men, the writing-directing debut of The Office star John Krasinski, has been announced as one of the 64 films screening in competition next month at the 2009 Sundance Film Festival.
The dark comedy about a scorned anthropology student's quest to figure out why her latest boyfriend dumped her, based on a book by the late David Foster Wallace, stars Krasinski, Timothy Hutton and Julianne Nicholson.
Like the rest of next year's competition lineup, Brief Interviews will have its world premiere at Sundance.